You've likely heard the acronym CNA if you are interested in nursing. But what exactly is a CNA and how does it differ from other nursing careers?
CNA is an acronym for "certified nursing assistant," a role at the entry-level that provides support to nurses and patients. CNAs work on the ground to improve patient outcomes. They do everything from transporting and bathing hospital patients to logging information and stocking medical supplies. Certified nursing assistants are not nurses, but they can be a great entry into a variety of nursing careers. If you are looking to become a certified nursing assistant this is the blog for you!
In this blog, you will learn more about the duties of a certified nursing assistant and how to become one. You will also learn about nursing assistant salaries and career prospects. This blog post can provide you with more information about the CNA career outlook or about the certificate programs we offer at Northeast Medical Institute. You can also read about other nursing and healthcare careers such as becoming a Patient Care Tech and all the state-approved training programs that we offer at Northeast Medical Institute. With training sites all over Connecticut, we are the Premier Post-Secondary Occupational School.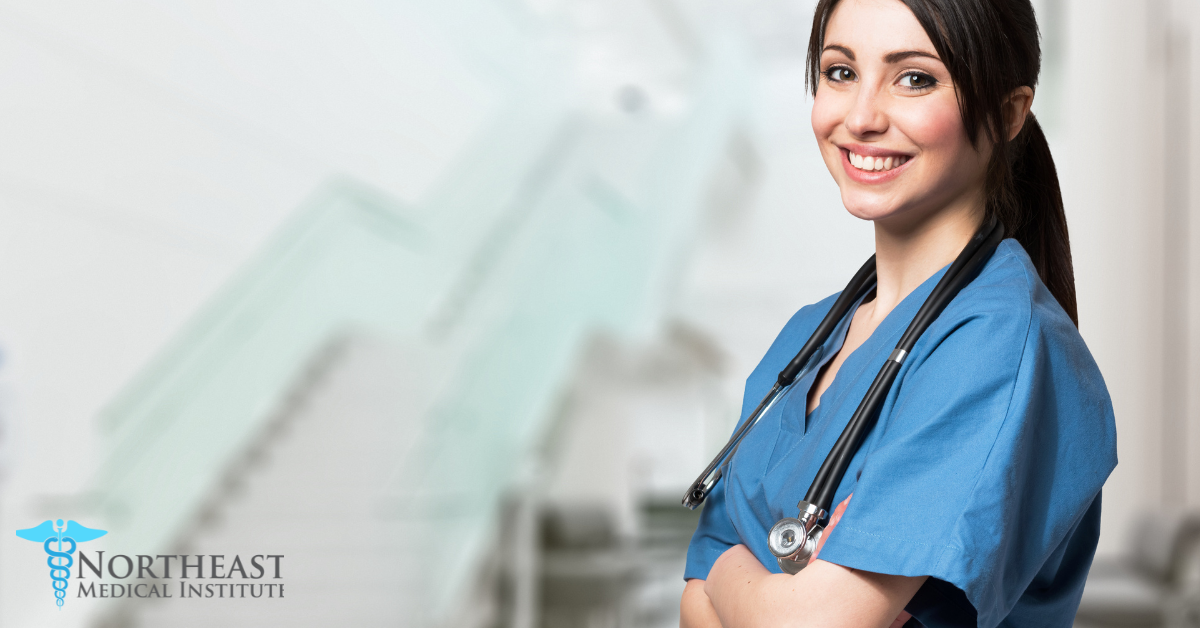 Daily Duties of a CNA
You will provide basic support and care to patients under the supervision of a nurse or medical professional. This includes a variety of duties that you will learn in our CNA program. As a certified nursing assistant, you will be responsible for a variety of tasks and duties including basic care of the patient.
Answering patient calls and ensuring they are as comfortable as possible
Vital signs monitoring and checking- Blood pressure, e.g.
Cleaning medical equipment and supplies
Nurses can communicate patient questions and concerns
Help patients with dressing, bathing, and grooming
Ensure that safety protocols are followed properly
Professional ethics and patient privacy
Stocking up on medical supplies
Assisting patients to meet their nutritional and hydration requirements
Keep patients clean by paying attention to their hygiene
Transporting and moving patients, including helping them get into wheelchairs or beds.
You do not need a master's or bachelor's degree to become a nursing assistant. As we will discuss more in detail below, there are no degree requirements to become a CNA. In the state of Connecticut, it is not even a requirement to have your high school diploma or GED. There are, however, rigorous requirements for CNAs. They must demonstrate their competency in many areas such as direct patient care and hygiene, confidentiality, ethics, technical skills, clinical knowledge, etc.
The state of Connecticut requires a minimum of 16 clinical hours within nursing homes approved by the Dept. of Public Health. The Connecticut Department of Public Health and CT Office of Higher Education also does not approve any nursing assistant training that is less than 100 hours in total.  Most states offer CNA programs that can be completed within four to eight weeks. Northeast Medical Institute offers a Self-Paced Hybrid CNA program that is only 48 hours online and 7 Days or 14 Evenings in person. If you want to move from being a CNA to another role in healthcare, like becoming a nurse, you'll need to start planning to earn your bachelor's or master's degrees to prepare yourself for future job responsibilities. There are plenty of local colleges in the area like Sacred Heart University, Fairfield University, Uconn, and Quinnipiac that offer great Nursing and Pre-PA Programs.
Learn more about what you need to do to become a CNA, including the requirements to obtain a CNA, the CNA certification exam that will be required,and the content of the skills competency exam.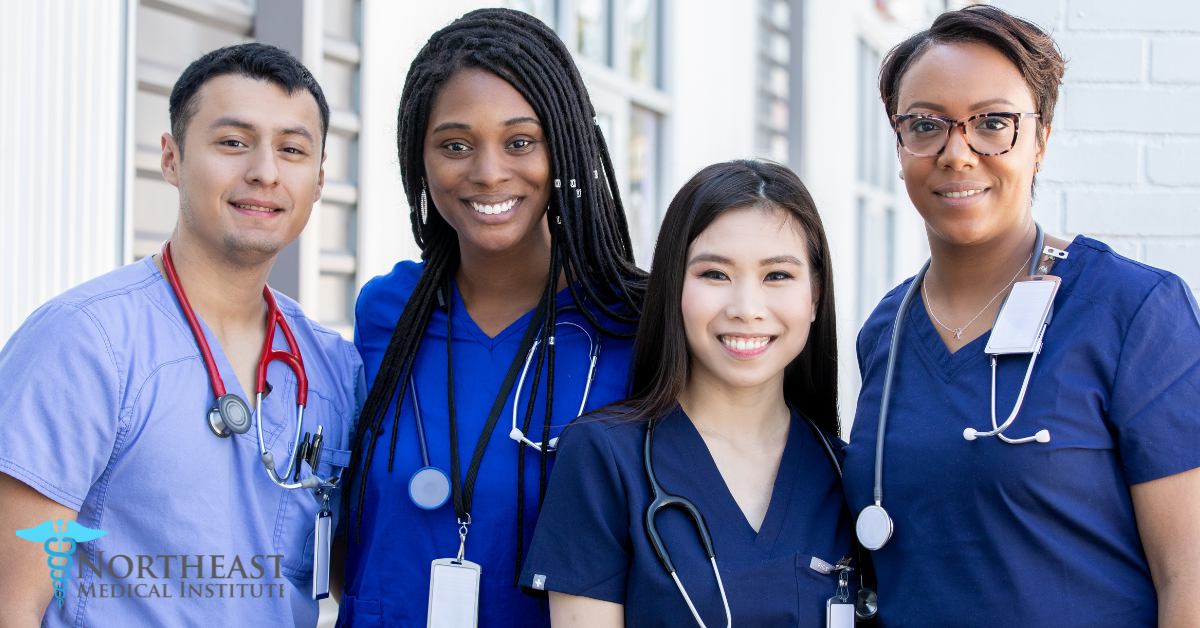 CNAs must meet certain educational requirements.
It may surprise you to know that a degree is not required to become a CNA. Some states including Connecticut will allow certified nursing assistants who have a diploma from high school or are enrolled in a CNA high school program to enter professional training.
CNAs are attractive to individuals interested in or studying nursing because the education requirements are low and the experience you learn in a CNA program can help land you a job in an entry-level position in numerous healthcare settings. But just because the education requirements are different, it doesn't mean that aspiring CNAs won't be held to high standards and rigorously tested for their knowledge in basic nursing care. CNA candidates must demonstrate their competence by passing a written and practical exam. The state of Connecticut's Dept. of Public Health has a contract with Prometric to provide both online cna exams and skills testing to gain your CNA license "certification".
Exam & Certification Requirements
CNA certification tests are administered by Prometric, so different rules and regulations will apply depending on where you live. Prometric and CT DPH websites have detailed information on CNA training, CNA renewals, and applications, as well as various state and federal regulations.
The National Council of State Boards of Nursing (NCSBN) administers the National Nurse Aide Assessment Program (NNAAP), which is a specific examination that most states require CNAs to pass, however, in the state of Connecticut we require you to pass the Prometric exam. Prometric has two main components: A written exam component and clinical skills test. Continue reading to find out more about the NNAAP and whether CNAs can provide care for patients in specialty units as well as those in general units.
Prometric has a lot of testing information on their website. Please click here to learn more about testing, registration, and requirements.
Written Exam
The written portion tests the student on three key areas: Psychosocial Care Skills, such as attending to the emotional needs of patients, and the Role for the Nurse Aide, which touches on ethics and client rights. This part is only offered in English in Connecticut.
Skills Exam
The CNA clinical skills exam (hands-on) is made up of five basic skills such as measuring vital signs, handwashing and mobility assistance. According to Mometrix, the test consists of 60 multiple-choice questions and 10 reading comprehension items (word recognition). You can see a sample NNAAP test here or browse Prometrics website to purchase a practice test which is extremely helpful for passing the exam. We suggest all of our CNA students to sign up for CNA.Plus which is an online study guide that will only help you master key terms for your upcoming cna exam.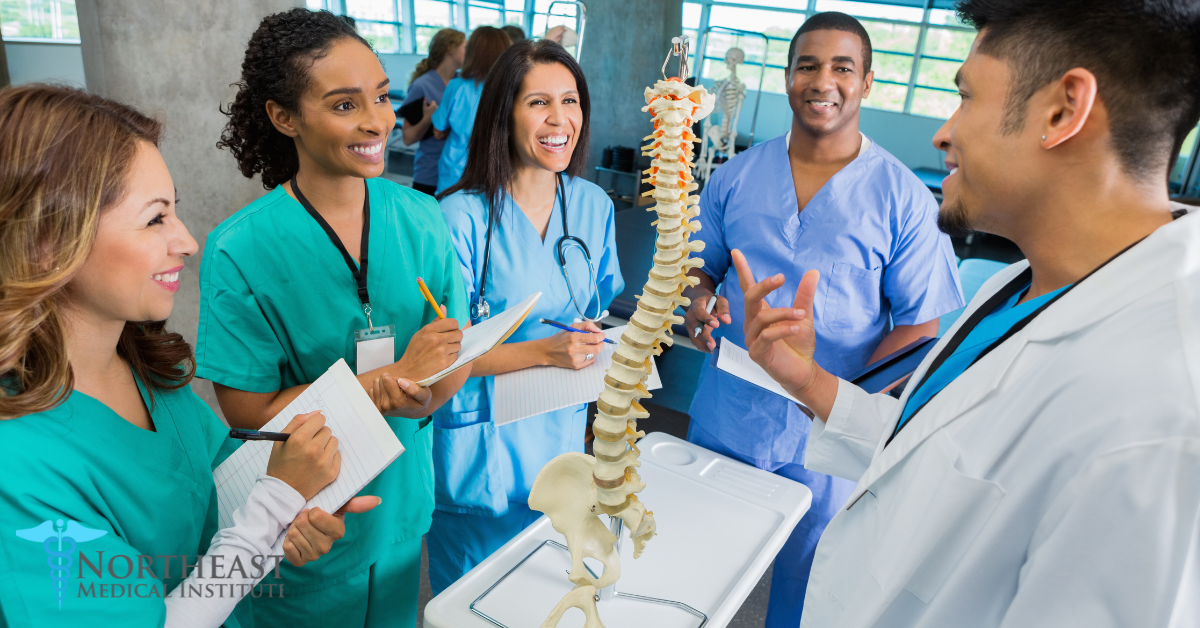 Looking to have a Speciality as a CNA?
While CNAs are an entry-level job, they may have the opportunity to gain valuable experience in a variety of specialty areas within nursing homes which can benefit your healthcare team at the facility or hospital you choose to work at. According to CNALicense.org the top five fields where CNAs will work in 2022 include cardiology, pediatrics geriatrics psychiatry, and home care. Most CNAs become licensed practical nurses after completing a CT state-approved training program. There are many local community colleges in the area; The Connecticut Community College Nursing Program (CT-CCNP) at Capital Community College, Gateway Community College, Naugatuck Valley Community College, Norwalk Community College, Northwestern Connecticut Community College, and Three Rivers Community College meet the state education requirements to become a CT licensed practical nurse (LPN).
What Should CNAs Possess as Qualities?
CNAs are often placed in high-pressure situations that require a calm demeanor. They must also maintain their professionalism, even if the surrounding environment is chaotic. You will also need to be able to make a variety of patients more comfortable with procedures and environments which can be intimidating or stressful for them.
This type of work requires a compassionate person, who has excellent patient care skills and is a good communicator. These are the patient care skills and qualities that a CNA must possess to be successful in this field.
Teamwork is important
Attention to detail
Accountability and dependability
Patience, compassion
Exercise for Physical Fitness
Willingness to perform tasks such as bathing patients and lifting them
Excellent communication skills
Medical terminology is important to know
What is the difference between a certified nursing assistant (CNA), and a medical assistant (MA)?
What is a CNA? We have covered the traits and qualifications that they must possess and the tasks they perform. After you've learned what a CNA is, it's time to distinguish this position from that of a medical assistant (MA).
The American Association of Medical Assistants states that "medical assistants are cross-trained in administrative and clinical duties." Administrative duties for an MA include coding documents and making arrangements for hospital admissions, answering the phone, and helping with billing and bookkeeping. Clinical duties include, for example, preparing patients to undergo various exams, changing dressings on wounds, performing certain lab tests, and assisting physicians with patient examinations. These basic medical procedures can be attained by visiting local Post-Secondary schools that are state approved to teach MA.
This job description has some similarities with the CNA's, but there is a critical difference: CNAs perform only clinical tasks such as bathing and moving patients. CNA salary expectations are also different. Salary.com, for example, reports MAs in the United States earn an average of $39,100. MAs are not required to have a master's or bachelor's degree, but they must possess a high-school diploma or equivalent. Whereas the average salary in Connecticut is $37,609 as of May 01, 2023, but the range typically falls between $34,277 and $41,526 for an entry-level position. A CNA possesses vital skills to keep healthcare providers afloat since they are the ears and eyes of the facility.
What are the jobs of Certified Nursing Assistants?
Nursing assistants with certification are needed across all healthcare settings. From nursing homes to pediatric wards in hospitals, they can be found everywhere. CNAs can work in many different environments and settings, and interact directly with patients who are injured or sick, as well as nurses and other healthcare professionals. At Northeast Medical Institute we suggest you do your due diligence and research when looking for job openings since there are rigorous requirements. All facilities in the state of Connecticut are required to have their CNAs go and attain a criminal background check.
CNAs can work in a variety of healthcare professions, including but not limited to:
Ambulatory Healthcare Services (same-day care services), including dialysis centers
Communities and assisted living facilities
Home healthcare is a service that involves the provider traveling to the patient's home.
Rehabilitation centers and nursing care facilities
Local, state, and private hospitals such as Children's Hospitals and Veteran's Hospitals
What to expect in terms of salary and career prospects for a certified nursing assistant
The Bureau of Labor Statistics provides detailed information about earnings potential, job growth and other important metrics. The BLS reported that nursing assistants and orderlies (with whom CNAs fall under) earned an average salary of $30.290 in 2021. This is the latest data available. BLS data shows that the median salary for CNAs was higher in top-paying employers and industries.
Government Organizations— $35,310
Private, state, local and public hospitals – $35,870
Skilled Nursing Facilities — $29,970
"Continuing Care Retirement Communities and Assisted Living Facilities for the Elderly" — $29,900
"Home healthcare services" — $29,280
Some CNAs may have a higher earning potential. According to BLS data, the top 10% earners earned over $44,200. According to BLS data , it's important to emphasize that many people transition from CNAs to other nursing and healthcare careers, including radiation therapy. Radiation therapy has a median annual salary of $82,800. In the next section, we'll talk about how CNAs can transition into other nursing roles, like becoming radiology therapists.
The BLS predicts that the CNA career will grow at a 5% rate through 2031. This is the national average of 5%.
How do CNAs transition into other vital medical roles?
CNAs are an excellent way to gain experience for a nursing career. How do you transition from a CNA into a nursing role?
You should first decide what type of nurse you would like to be. This will determine the degree requirements you need and how much time you have to devote to your education. A registered nurse, for example, is required to have a bachelor's or higher degree, while a nursing anesthetist must hold a minimum of a master's. We suggest you start with a nursing degree and work your way up with your college degree.
You will also need to obtain any licenses and certifications required by your state. These may include passing one or more professional examinations. To become a licensed RN, for example, in Connecticut, you must pass the National Council Licensing Examination. Visit the CT Nursing board to learn more about the requirements to become a Registered Nurse.
What's next?
Nursing assistants are the backbone to all healthcare organizations and need to be taught to provide quality patient care. Since Certified Nursing assistants are taught basic medical procedures and important steps in conducting vital signs on a day-to-day basis you must look at approved CNA training programs that are conducted by nursing professionals. Becoming a CNA is a great achievement since the career outlook only looks to be rising in the coming years. Certified Nursing assistants work day in and day out in helping those who need it most! CNAs work side by side with registered nurses and other health professionals to make sure patient quality care is kept at all times. If you are looking into becoming a CNA make sure you check out Northeast Medical Institutes Self-Paced Hybrid CNA program. They will not only help you pass your CNA certification exam, but they will also assist with local cna jobs in Connecticut. Don't forget to check out our blog in regards to CNA Classes Near Me !
So, if you are ready to pursue a career in CNA, we invite you to explore our programs and learn more about the benefits of becoming a certified nursing assistant. Thank you for visiting our blog!
We wish you the best of luck as you pursue your dream job of becoming a CNA! We know you will be successful and we look forward to helping you every step of the way.
With Northeast Medical Institute, Your Career Starts Here!