Understanding the Distinctions Between CNAs and LPNs: Which Nursing Path Is Right for You?
Are you considering a career in nursing but are unsure as to which path is right for you? Hearing the term LPN vs CNA? To make the best choice, it's important to understand the distinctions between Certified Nursing Assistants (CNAs) and Licensed Practical Nurses (LPN). With both paths having unique requirements and certifications, we can help guide you through each one so you can determine the right route. In this blog post, we'll explore common topics including job duties of CNAs vs. LPNs, educational qualifications & licensing exams required, salary differences & expectations; and more. Understanding the difference between these two positions will enable anyone interested in nursing to confidently decide which nurse path best fits their goals. We will also analyze different lpn programs and cna training programs in Connecticut. Ready? Let's dive into learning how to distinguish between LPN vs CNA roles!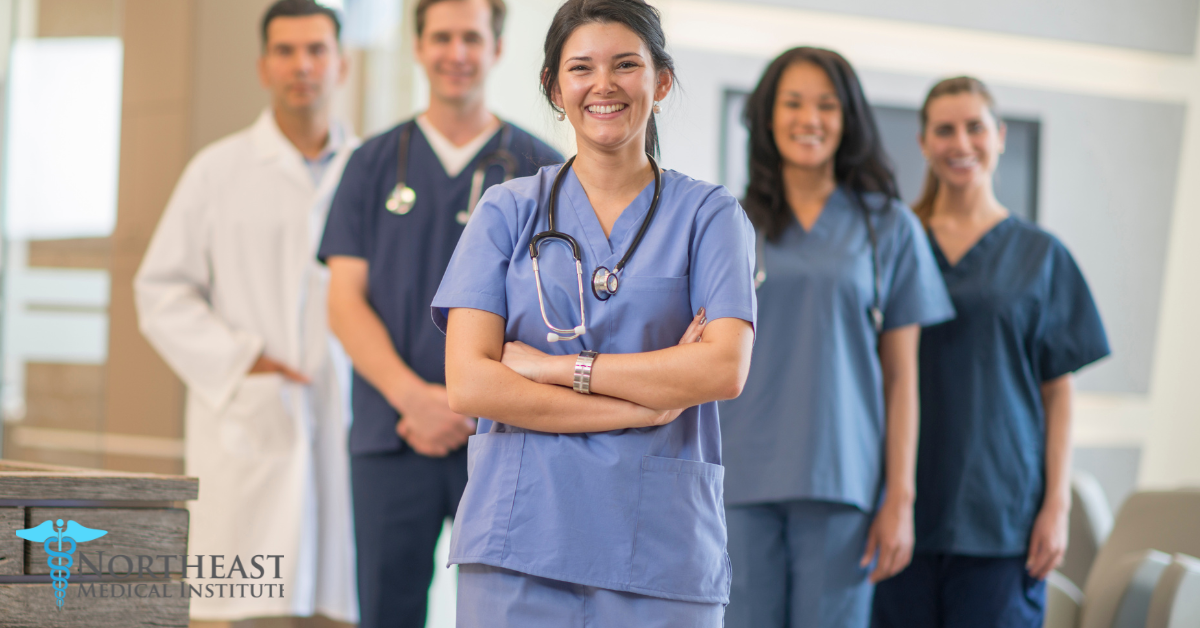 Overview of Certified Nursing Assistants and Licensed Practical Nurse career paths
If you're interested in the healthcare field but don't want to commit to years of schooling, pursuing a career as a certified nursing assistant (CNA) or licensed practical nurse (LPN) may be a great option for you. As a CNA, you'll assist patients with activities of daily living (ADLs) like bathing, dressing, and eating, while also taking vital signs and documenting patient information. LPNs have a bit more responsibility, in administering medication, performing wound care, and assisting with more complex medical procedures. Both career paths offer a sense of fulfillment from helping patients and working closely with medical professionals, and with the aging population, demand for these roles is only increasing. Plus, it can be a stepping stone to becoming a registered nurse (RN) in the future. Going through a CNA training program, then lpn program, and finally finishing up with a registered nurse program at your local community colleges can be a lifelong goal for many entering into large healthcare system.
Differences in educational requirements and job responsibilities: LPN VS CNA
In any career, there are always educational requirements and job responsibilities that must be met. Some careers indeed require more education than others, but that doesn't necessarily mean that they are better or more prestigious. For example, a journeyman electrician may only need a high school diploma and an apprenticeship, while a doctor may need years of medical school and residency training. However, both professions are vital to society and require specific skills and knowledge to perform their respective job responsibilities. It's important to understand the educational requirements and job responsibilities for any given career, as well as to recognize the value and importance of all professions. Entering a certified nursing assistant program requires you to research local schools like Northeast Medical Institute which offers CNA Training programs offering direct patient care experience in local nursing homes.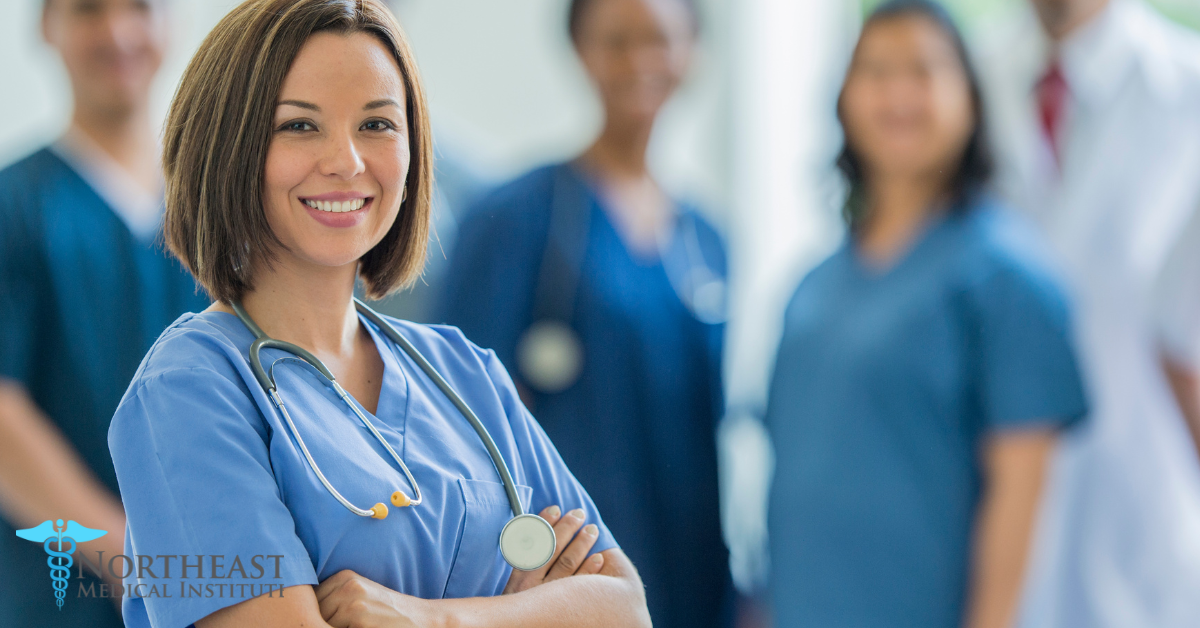 Benefits of each career path : LPN VS CNA
Choosing a career path can be a daunting task, but there are many benefits to each one. For those who pursue a healthcare career, the ability to help others and make a positive impact on their health and well-being is a highly rewarding experience. Those who choose a business career have the opportunity to become leaders and make significant contributions to the economy. A career in education provides the chance to shape future generations and help students reach their full potential. Those who pursue a career in the arts can express their creativity and make a difference in society through their work. No matter which path you choose, some unique benefits and opportunities await in each field. Here are 4 benefits of becoming a LPN vs CNA?
Job Stability and Demand: The healthcare industry is growing rapidly, and the demand for LPNs is expected to increase in the coming years. This provides a stable career path with ample job opportunities.
Shorter Education and Training: Compared to registered nurses (RNs), LPNs complete their education and training in a shorter time frame – typically 12 to 18 months. This allows for quicker entry into the workforce.
Competitive Salary: LPNs generally earn competitive salaries compared to other entry-level healthcare professions, making it an attractive career choice for those looking for financial security.
Flexible Work Settings: LPNs have the opportunity to work in various healthcare settings, including hospitals, nursing homes, clinics, and home healthcare services. This flexibility allows LPNs to choose a work environment that best suits their interests and needs.
Here are 4 benefits of becoming a CNA
Quick Entry into the Healthcare Field: CNA training programs are relatively short, typically lasting 4-12 weeks. This allows you to enter the healthcare workforce quickly compared to other nursing roles that require longer education and training.
Affordable Education: CNA programs are generally more affordable than other nursing programs, making it a cost-effective choice for those looking to start a career in healthcare.
Job Stability and Demand: The demand for CNAs is expected to grow in the coming years due to an aging population and the increasing need for long-term care. This provides job stability and ample opportunities for employment.
Flexible Work Settings: CNAs have the opportunity to work in various healthcare settings, including hospitals, nursing homes, assisted living facilities, and home healthcare services. This allows you to choose a work environment that best suits your interests and needs.
Areas of specialty for each nursing position
Nursing is a diverse and challenging field that offers a vast range of specialties. Each nursing position has its unique area of expertise, skills, and knowledge required to provide quality healthcare services. For instance, registered nurses (RNs) often specialize in areas such as critical care, medical-surgical, pediatrics, and oncology, among others. On the other hand, licensed practical nurses (LPNs) concentrate on fundamental patient care, such as monitoring vital signs and administering medications. Nursing assistants, also known as certified nursing aides (CNAs), work in long-term care facilities or hospitals, assisting patients with their activities of daily living (ADLs). Regardless of the specialty, nursing is a fulfilling career that demands compassion, resilience, and professionalism.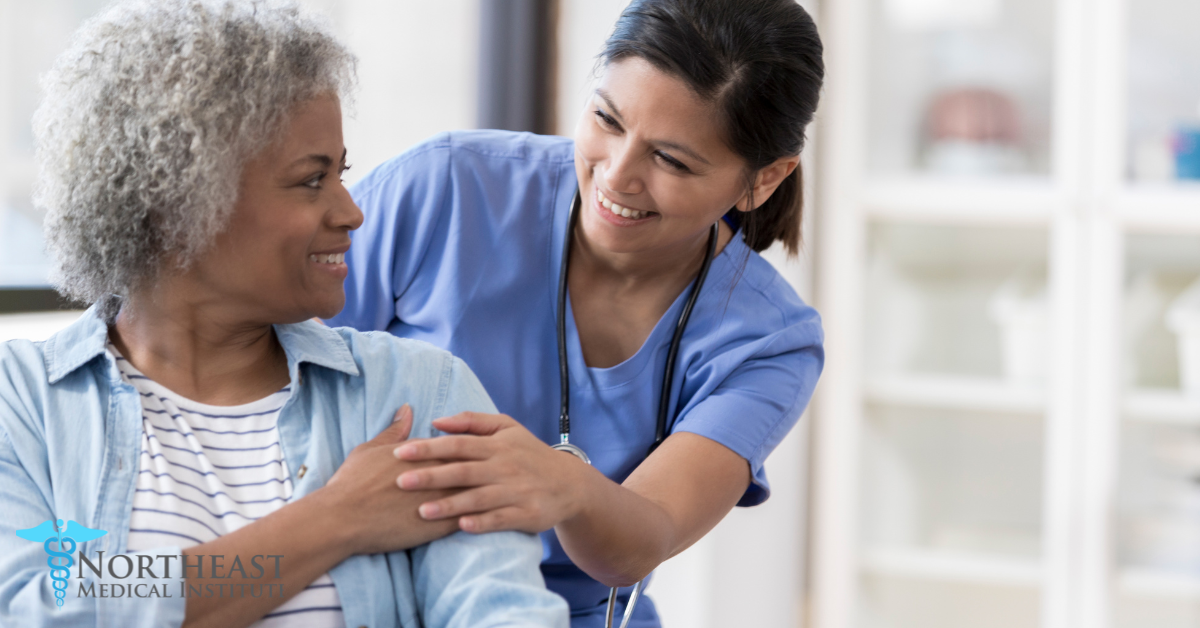 Factors to consider when making a decision between CNA and LPN careers
When contemplating a career in the healthcare field, two popular options to consider are Certified Nursing Assistant (CNA) and Licensed Practical Nurse (LPN). Each profession has its unique set of duties and responsibilities. CNAs primarily focus on providing basic patient care, such as helping with daily activities and monitoring vital signs. On the other hand, LPNs have more advanced training and can perform tasks such as administering medication and assisting with medical procedures. When deciding between CNA and LPN careers, it's essential to consider education and training requirements, job duties, salary expectations, and future career opportunities. Ultimately, choosing the right career path depends on individual preferences, goals, and aspirations within the healthcare field.
The future outlook for CNAs and LPNs in the healthcare industry
Making a decision on which nursing career is right for you can seem complicated at first, but overall it boils down to taking an honest look at yourself and what will best suit your goals. It's important to consider factors such as the time needed for educational training, the financial implications of each path, any areas of specialty you would like explore and the potential job outlook when coming to a decision. Becoming either a CNA or LPN requires motivation, dedication and hard work – no matter which career path you choose to take, rest assured that your contribution to health care will be greatly appreciated. As this field continues to rapidly expand in scope and demand, now more than ever is the time to jump into the wonderful world of nursing!