Northeast Medical Institute's mission is to prepare students for a successful career in healthcare by providing them with the best education possible. Contact us through the form below to request a consultation with our team on how we can partner with your healthcare organization.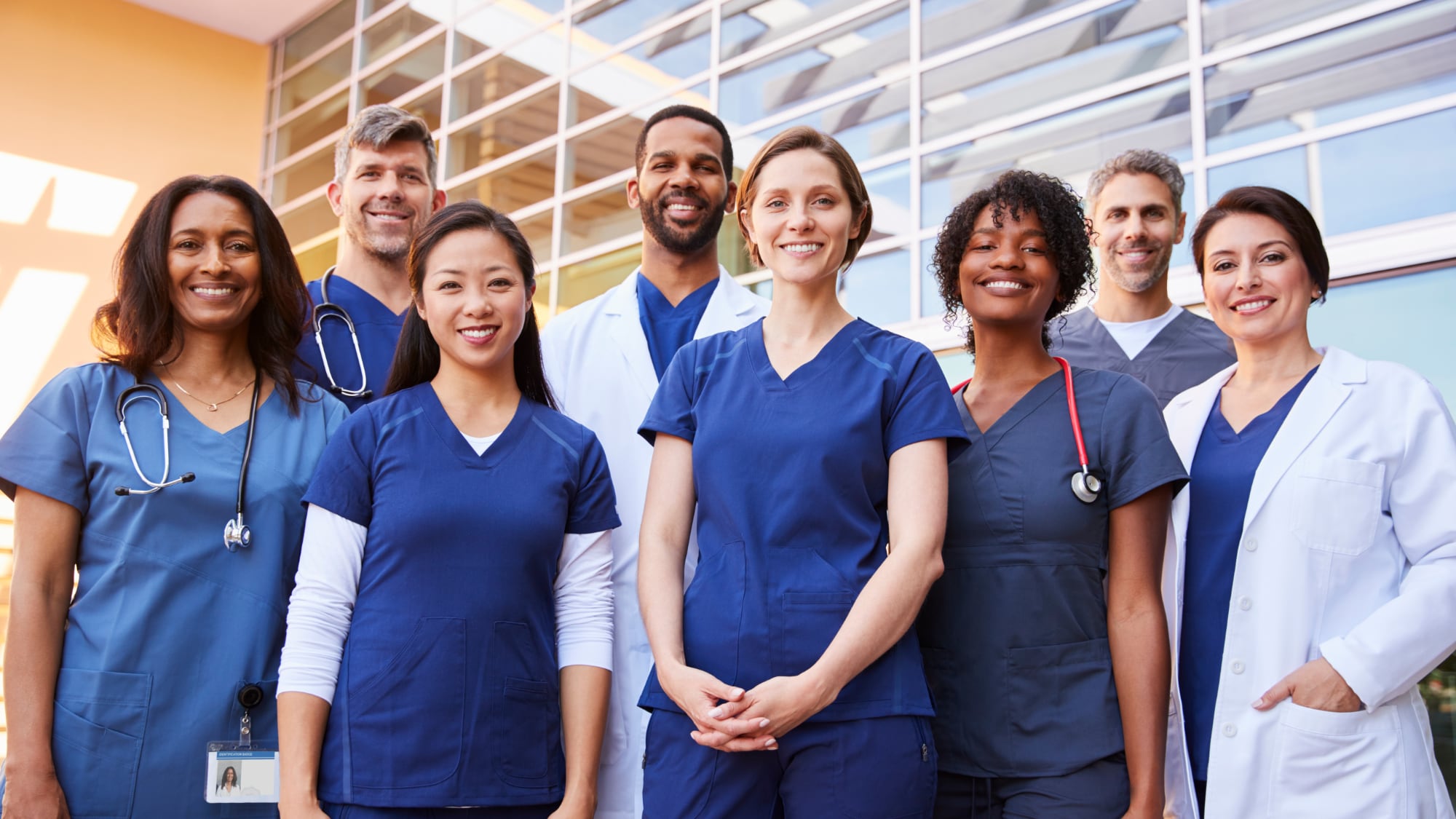 Healthcare Staffing Issues?
We are here to help staff and train students in house!
In the U.S., our healthcare system is on the brink of a major staffing crisis due to staggering shortages in qualified workers. Mercer's research estimates that 2 million dedicated professionals will be needed by 2025, with home health aides and nursing assistants being amongst those who are most desperately sought-after; however, we can make sure your facility has top talent through CNAs certified right here at Northeast Medical Institute. So don't worry—we've got you covered!
How do we create partnerships with your Long Term Care, Assisted Living or Healthcare Network?
Drawing on our expertise in the healthcare industry, we realize that every organization's CNA staffing requirements are different. That's why we offer an array of services tailored to meet any provider's individual needs – so they can focus more energy on providing superior patient care!
Option 1
Find and Train NEW Certified Nursing Assistants!

Are you looking for qualified and well-trained CNAs to join your team? Look no further than Northeast Medical Institute. We source potential candidates, ensure they meet the standards of your institution, then we will provide a comprehensive training program tailored to fit their needs!

These Certified Nurse Aide students enrolled in our sponsored graduation program are ready to go on day one – bypassing costly advertising or competing with other short term agencies for talent. Secure peace of mind from knowing these future staff have already been vetted by you prior attending class or completing clinical hours — guaranteeing exceptional patient care is always top priority at every stage of employment!

Option 2
Invest in your current staff!

Organizations can provide their staff the opportunity to take the next step in career advancement by training them as CNAs. With our help, companies have been able to unlock employees' potential and set them on a successful path they might not otherwise have considered!

Option 3
Hire new unit helpers and pay for their training!

Looking to provide training for your recently-recruited CNAs but don't have the resources? We're here to help! Our comprehensive program takes care of all certification needs, enabling you to equip and empower employees with confidence. Together, let's open up a world of possibilities by delivering high quality licensing services that set new standards in healthcare recruitment.
Northeast Medical Institute can replace those High Cost Temp Agencies!
Northeast Medical Institute partners have the opportunity to make a lasting impact in their local communities. Our training model provides employers with access to pre-trained employees who are committed for long term, as well as more potential candidates than relying on current license holders alone. Best of all, businesses benefit from media visibility and subsidized job training that can bring career advancement opportunities to individuals in need!
By having staff familiar with the company prior to their training, employee success is amplified and learning can be tailored for maximum productivity.
As an employer, you can foster dedication and long-term engagement among your employees by encouraging those fresh out of college to commit to a set tenure working with you.
By looking beyond local candidates, organizations have the potential to fill staffing needs quickly and efficiently – all while diversifying their current talent!
With subsidized training, high-potential local talent can take their career to the next level! This program provides them with a unique opportunity for transformative advancement.
You could find yourself in the spotlight for your efforts to help launch job training initiatives! By underwriting these programs, you may be rewarded with greater media visibility and recognition.
The Truth About Our Healthcare Partnerships
Northeast Medical Institute can help employers address staffing issues by sourcing and training qualified candidates for Certified Nursing Assistant positions.
Organizations have the opportunity to invest in their current staff, providing them with the chance to take the next step in career advancement through CNA certification.
Northeast Medical Institute's program also offers subsidized job training which allows businesses to fill staffing needs quickly while diversifying their talent pool.
This program provides high-potential local talent with a unique opportunity for transformative advancement, as well as offering employers media visibility and recognition for underwriting these initiatives.
Say NO to Staffing Agencies and YES to Northeast Medical Institute.
Stop paying upwards of 30-50 dollars an hour for a temp CNA and start paying Northeast Medical Institute to mold you a new Certified Nurse Aide Student into the perfect candidate! Pay your hardworking employees more and temp agencies less by investing in your newly hired CNAs!
Frequently Asked Questions
I am only in need of a few CNA's a month so how can I partner with Northeast Medical Institute?
We do not require you to have any amount of CNA students, however, we can not run a private CNA Course unless you have at least 6 students in one class.
What if we do not have a minimum of 6 students for a private CNA Course?
If you do not have 6 students you are still able to create a partnership portal with Northeast Medical Institute, however, it won't be your own private course. We work with a various amount of Long Term Nursing Homes, and Assisted Livings that partner with us and send us a few students to our Hartford training site, a few to our Middlebury, etc. We are willing to work with you to create a funnel of students so you never have to use a recruiter, or any job board website ever again!
I am always hiring new CNA's since we are growing so rapidly!
Northeast Medical Institute works with large healthcare networks that always have a need for new CNA's. We will work with you to create a partnership which allows you to send 1 or 20 new hires a month.
Our Healthcare network is located through CT. How can we work together?
We have 4 campuses conveniently located around Connecticut and that gives you the option to send your new hires to any of our campuses.
How can our new hires still work and take advantage of this CNA sponsorship training?
We have Self Paced Hybrid CNA training which allows our partners to have their employees work their full time schedule during their first 2 weeks of the course. There are still in class requirements, however, our day course only takes 7 days from 8-5pm and our evening program is 14 evenings from 5pm- 10pm.
How can we find CNAs to sponsor?
Leave that up to us. We have 100s of students contacting us monthly who want to take a CNA course but can not afford it. We will send these students directly to you and you can hire and sponsor those students who fit your needs.
Can we run private onsite courses?
Absolutely! We run private courses onsite where we come in and set up the classroom per DCP requirements. We then have students complete their online component on their own and when we are ready to run their lab and clinicals we will come to your facility and run the in person lab/clinicals. This option is only available to Long Term Nursing Home facilities.