Guide to CNA Certification: Become a Certified Nursing Assistant

If you want a rewarding career in healthcare and want to get CNA certification, you might be a good fit for a job as a Certified Nursing Assistant (CNA). In hospitals, nursing homes, and other healthcare facilities, CNAs are crucial in delivering direct care to patients and residents. But first, you must earn your CNA certification to begin your lucrative new employment. But don't worry, it's not as difficult as it might appear! We will lead you through each stage of the process in this step-by-step manual to help you become a licensed nursing assistant and start training for your ideal profession. Let's get going!
First things first: you need to understand what a certified nursing assistant does.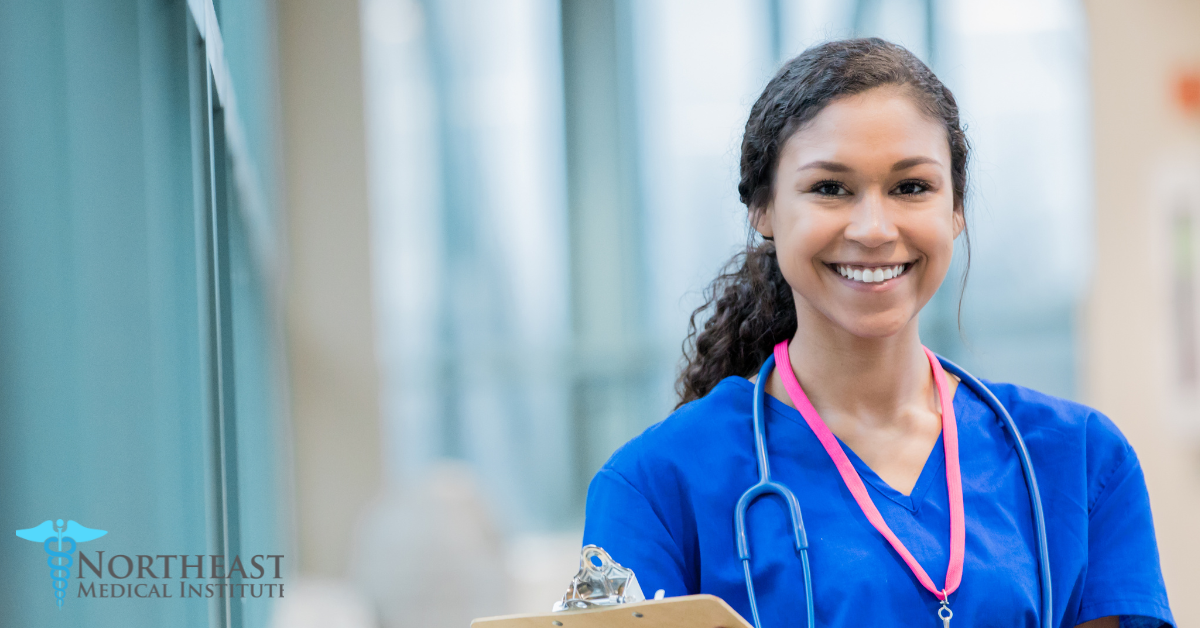 The certified nursing assistant, sometimes known as a CNA, is one of the many distinct kinds of healthcare professions. CNAs assist patients with daily activities and give basic patient care. A registered nurse or a licensed practitioner oversees their job.
Hospitals, nursing homes, and institutions for assisted living are the typical workplaces for CNAs. Some people might also work in hospice or home health care settings. Although a CNA's responsibilities differ depending on where they work, it typically involves collecting vital signs, bathing and clothing patients, repositioning them in their beds, and assisting them with eating and using the restroom.
A high school diploma or its equivalent is required for CNAs in most US states. However, some states demand further higher education. Before they can start working, most CNAs are required to pass a certification exam. The exam covers subjects like human anatomy and physiology, safety measures, and fundamental patient care techniques.
Requirements for Certification
To become a CNA, you must have a few qualifications. You must possess a high school diploma or its equivalent. Additionally, you will need to finish a training course that has received state approval and pass a certification test. You might also have to go through a criminal background check in some cases. You must renew your CNA certification every two years after completing all the prerequisites.
How to Become A Certified Nurse Assistant?
You must complete a few steps to become a certified nursing assistant. The processes you must follow to become a certified nursing assistant are outlined below:
Finding a training program that has been approved by the state you intend to work in is the first step. Community colleges, trade institutions, and even some hospitals and long-term care homes offer these programs.
You must finish the necessary training for CNA certification after finding a program that meets your demands. This often includes both clinical and classroom instruction. 
You must take and clear the National Nurse Aide Assessment Program (NNAAP) exam after completing your training. The state where you want to get certified administers this test.
You will be included on the state's nurse aide registry after passing the NNAAP exam. Employers can use this registry, which is maintained by the State's Department of Health, to confirm that a candidate has complied with all certification criteria.
In some states, getting included on the Nurse Aide Registry may also involve passing a background investigation.
After completing all these prerequisites, you will be deemed a certified nursing assistant and can start looking for work. You can find suitable jobs in healthcare facilities like hospitals, nursing homes, and assisted living facilities.
Tips to Prepare for The Exam
There are a few things you may do to ensure success before your exam when you are ready to take it. Prior to the test, it's crucial to have a good night's sleep and consume a healthy lunch. You will be able to concentrate better and have more energy as a result. Review any information that will be covered on the exam after that. Make sure you comprehend each topic and can use it in a variety of situations. Before the exam, take some time to unwind and clear your head. Take a deep breath, and since you've done your preparation, remind yourself that you got it.
Problems CNAs Typically Face
CNAs also face some obstacles in acquiring their certification, which include the following:
Funding: Finding a way to pay for their education is one of the biggest problems prospective CNAs face. The price of CNA training might be high, but that depends on the type of curriculum chosen. Be sure to verify with your program of choice as some may provide scholarships or other types of financial aid.
Time-Consuming: Finding the time to finish the training while still fulfilling your other duties is a struggle. Even though many programs offer evening and weekend courses to suit hectic schedules, it can be challenging to find the time.
To become certified, you must pass a test that is given by the state. Topics including infection control, patient rights, and fundamental nursing abilities are covered in the exam. Before taking the exam, you should review the material and make sure you are familiar with it.
Benefits of Working as a CNA
Being a certified nursing assistant (CNA) has various advantages. CNAs interact with patients more than other medical personnel, allowing them to develop bonds with patients and offer emotional support. They are crucial in delivering fundamental care and helping nurses with more difficult jobs. The following are some additional benefits of being a CNA:
You have the power to influence other people's lives.
You can get employment in a range of places, such as private homes, nursing homes, and hospitals.
The employment of CNAs is predicted to expand by 20% between 2018 and 2028, which is good news for the profession.
You can become certified easily and finish training in at least two months.
Getting your CNA certification is an excellent place to start if you are thinking about a career in healthcare. There will be lots of job possibilities in the years to come due to the aging baby boomer population and the rising demand for health care.
The Bottom Line
You should now have some useful knowledge about how to become a registered nursing assistant after reading this step-by-step guide. Now that you are aware of the exam's requirements as well as how to take and pass it, you can begin preparing for a rewarding career in nursing. You may earn your CNA certification with dedication and hard work. And what better place to receive your certification from than Northeast Medical Institute? We have a self-paced class schedule that makes it easy for you to obtain your CNA certification at a speed that suits you. The best part about this line of work is that you can influence the lives of the people you care about.