Why Northeast Medical Institute is a Premier Phlebotomy Training Course in Waterbury, CT?
Are you considering a career in healthcare as a phlebotomist? If so, you need to find a reputable phlebotomy training school that can give you the knowledge and skills you need to succeed in this field. Fortunately, Northeast Medical Institute offers the best phlebotomy training in Waterbury, CT.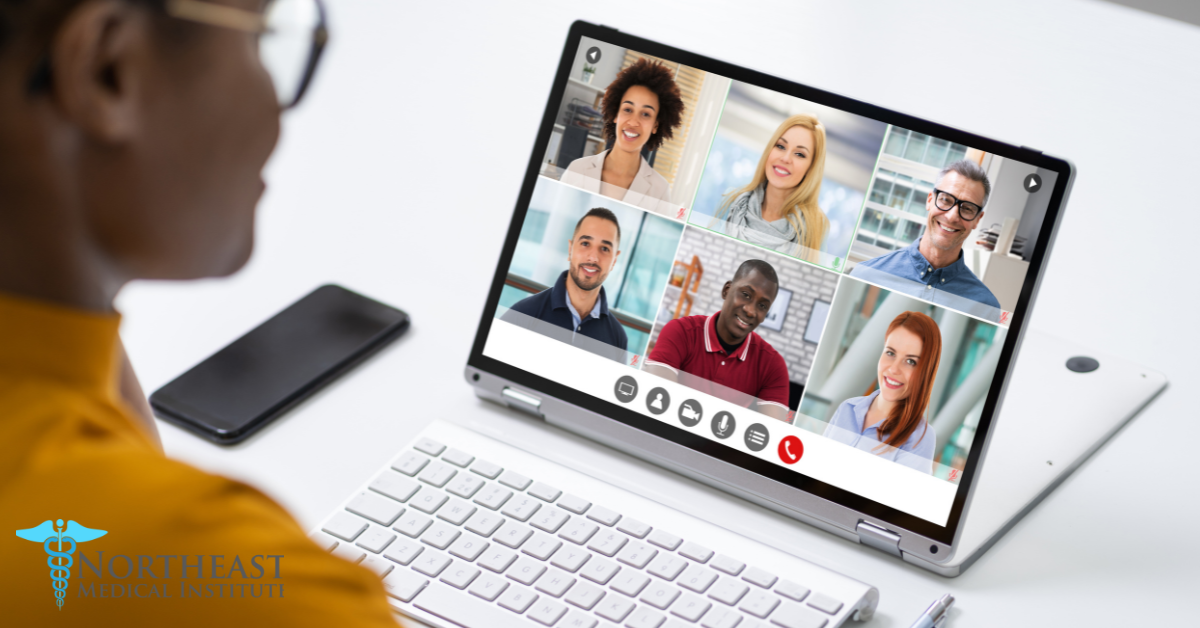 Here are just a few reasons why our program stands out:
Expert Instructors
Our instructors truly embody excellence and represent the very best in their field. With a wealth of practical experience, unparalleled knowledge and unbounded passion; they strive to help our students successfully achieve their goals.
It is through the incredible dedication of our instructors to teaching that brings an added special something to the classroom environment, arming us with a note-worthy arsenal of real-world insight, fundamentally bolstering student confidence and achievement in attaining phlebotomy certifications.
Hands-On Training
At Northeast Medical Institute, we are dedicated to offering the best education for those pursuing phlebotomy. As a result, we structure our program around the philosophy of learning by doing. This means that hands-on training forms an integral part of every lesson. Each student enjoys immersive in-class sessions alongside dynamic practice opportunities with real-life scenarios and simulations. To ensure students get the most out of their experience, our lab spaces feature equipment used by professional phlebotomists, and all phlebotomy students will reap the rewards of studying under qualified phlebotomists who bring a wealth of knowledge and share years of insight and best practices during classes. With sizeable rooms at each training site designed solely for putting theory into action; prospective trainees should have the total assurance they'll receive ample biological instruction and gain a valuable understanding of fundamental concepts that can translate directly onto the working floor in phlebotomy.
Comprehensive Curriculum
Our comprehensive phlebotomy program offers a comprehensive education in the necessary information and skill sets that accurate, professional phlebotomy requires. In the curriculum, students will learn about the anatomy and physiology of the different aspects of what's involved with performing blood collections. Safety protocols and standard operating procedures are also provided within its course to be eagerly practiced by aspiring phlebotomists. Subsequently, we guide our students toward career resourcefulness and ensure that prospective employers understand their achievements as certified professionals.
Lastly, to make sure our graduates hit the ground running, we incorporate certifying exams into the course material so that they can perform expertly on tests while gaining valuable insight into questions they can expect on national examinations and integrated technical content about related industry responsibilities!
Flexible Scheduling
As educators, we understand that our students must balance work, family, and other responsibilities. That's why we offer a variety of flexible scheduling options to accommodate their needs. If you prefer to attend classes during the day, we have multiple offerings that fit your lifestyle. Likewise, if attending lessons at night suits you better, there is a host of evening classes at our disposal to meet your requirements. All of our Phlebotomy classes in Waterbury, CT are offered as a hybrid course allowing students to complete 80% of the program in the comfort of their home or even while they are in college!
Job Placement Assistance
Once you've completed our comprehensive phlebotomy program, the transition to state licensure and your healthcare career can quickly become a reality. We understand how overwhelming the job market can be, so we are proud to have partnered with a few local phlebotomy labs that love to hire our students. Our experienced and knowledgeable team works in close partnership with you – they will provide tips and support on seeking out available healthcare position openings and preparing for potential interviews. Together, let's make sure that you have all the knowledge and necessary tools to confidently launch and secure your dream job.
Are you in search of a phlebotomy training school in Waterbury, CT? Look no further! The Northeast Medical Institute is the top choice for all your program needs. Get in touch with us without delay to find out more about this prestigious program and how it can point you in the direction of success through your endeavor to advance your career. Our comprehensive training will introduce you to best practices and set a strong foundation for achieving future goals. Don't hesitate — contact us today!