9 Things to Know Before Enrolling in CNA Training Classes
If you are considering becoming a Certified Nursing Assistant (CNA), enrolling in CNA training classes is a wise decision. CNAs play a crucial role in the healthcare industry, providing assistance to patients and assisting nurses and other medical personnel. But before you pursue this rewarding career path, you must complete the training. In this blog, we will discuss the essential information you must have prior to enrolling in CNA training classes to be well-prepared and maximize your training.
Signing up for CNA training classes is fun, but you need to know the following things before you get started: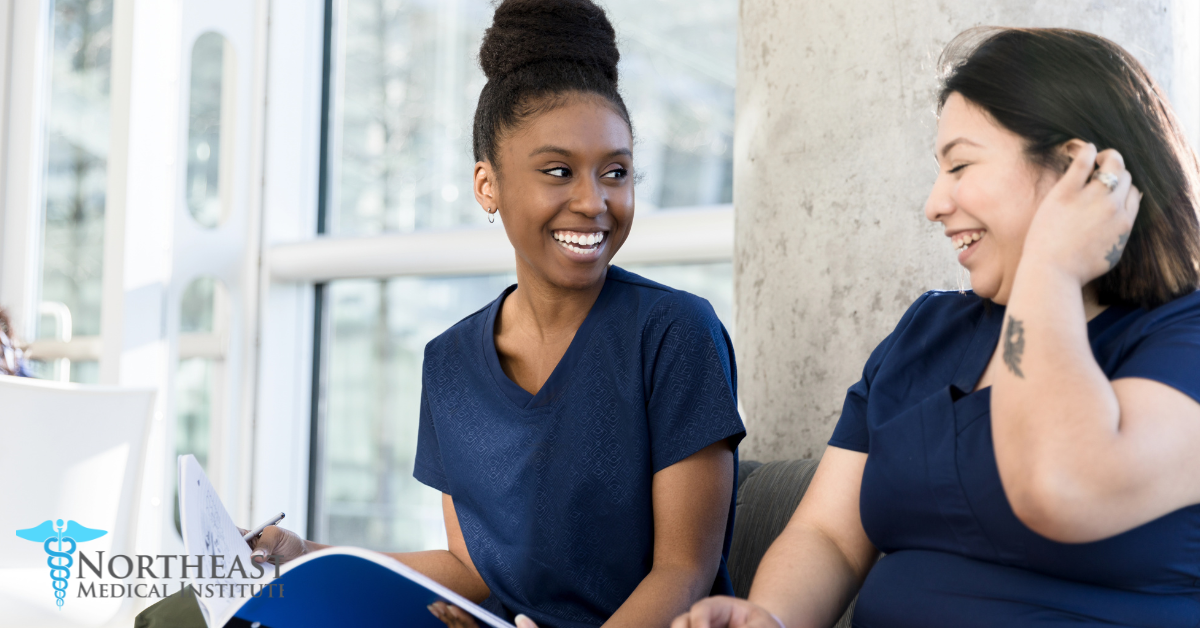 Understanding The Role of CNA
Before enrolling in CNA training classes, it is essential to comprehend the role of a CNA and the responsibilities you will be expected to carry out. CNAs assist registered nurses with daily patient care, including cleansing, dressing, feeding, and moving patients. In addition, they assist with fundamental medical procedures such as obtaining vital signs and recording patients' health information. CNAs operate in hospitals, nursing homes, assisted living care facilities, and home healthcare services, among other settings.
State-specific requirements for CNA training and certification vary. Ensure that you meet all prerequisites by conducting research on your state's specific regulations. In general, prospective CNAs are required to complete a state-approved training program, pass a competency exam, and submit to a criminal background check. Some states may also require you to meet certain educational or certification requirements, such as CPR training.
Community colleges, vocational institutions, healthcare facilities, and online providers all offer CNA training programs. Ensure that the program you choose has been approved by your state's nursing board before enrolling. Consider program duration, cost, location, as well as the availability of financial aid and scholarships. Remember that the quality of your training is essential to your success as a CNA, so take your time researching and selecting a program that meets your specific requirements.
CNA training programs typically cover a wide range of topics, including anatomy and physiology, infection control, communication skills, and patient care techniques. Before beginning your training, you must possess a firm foundation in these topics. Consider taking relevant courses or examining materials online to prepare. In addition, it can be advantageous to catch up on your math and science skills, as you will be working with medical equipment and calculating medication dosages.
Develop Essential Soft Skills
To be a successful CNA, you must possess more than the required technical skills. Communication, empathetic understanding, and time management are crucial for providing quality patient care. Begin developing these skills prior to enrolling in CNA training classes by volunteering or working in a healthcare setting, engaging in team-building exercises, and taking communication and interpersonal skills courses.
Assess Your Physical and Emotional Readiness
Certified nursing assistants frequently work long hours and are required to perform physically demanding tasks, such as lifting and transferring patients. Maintain a healthy lifestyle and increase your physical stamina to ensure you are both physically and emotionally prepared for the demands of your job. Additionally, CNAs frequently interact with patients who are in pain, are ill, or are experiencing emotional distress; therefore, it is essential for them to develop coping mechanisms for these challenging situations.
Plan for the Certification Exam
Upon completion of your CNA classes, you will be required to pass a certification exam to become a CNA. Typically, this examination includes a written section and a skills demonstration. Start early by reviewing course materials, taking practice exams, and attending study groups to prepare for the exam. Familiarize yourself with the exam's structure and contemplate obtaining additional resources, such as tutoring or exam preparation courses.
Network with Healthcare Professionals
Networking with healthcare professionals can help you learn more about the CNA profession and improve your chances of obtaining a job after you complete your training. Start networking with healthcare professionals, such as nurses, physicians, and other CNAs, by attending local healthcare events, joining online forums, or joining professional organizations. These connections can provide insightful information about the industry, employment opportunities, and potential employers.
Research Employment Opportunities and Work Environments
As stated previously, CNAs operate in a variety of settings, including hospitals, nursing homes, assisted living facilities, and home healthcare services. Each environment provides unique experiences, responsibilities, and rewards. Before enrolling in CNA training classes, investigate the various work environments and determine which setting best aligns with your career objectives, interests, and personality.
Plan for Continuing Education and Professional Development
A career as a CNA can serve as a stepping stone to other healthcare professions, such as licensed practical nurse (LPN) and registered nurse (RN). Consider your long-term career goals and the additional education or certifications you may need to attain them as you prepare for CNA training. Explore these options as you plan your career path.
To Sum It Up
If you want to build a rewarding career in the healthcare sector as a CNA, signing up for the classes and preparing ahead of time is the first step. And what better place to sign up for them other than Northeast Medical Institute? We offer the best CNA training classes in town. Don't wait, start your nursing assistant journey today by signing up for our classes!