5 Reasons Why Certified Nurse Assistant Training is Good
If you want a profession with both financial and personal benefits, taking the certified nurse assistant training is your best choice. Numerous chances exist in this sector to positively impact people's lives, while also providing you stable employment and career security. But what makes taking this training such a wise decision? In this blog, we will mention the top five reasons why earning this certified nurse assistant training might be the best choice you will ever make.
If you want to boost your career as a certified nurse assistant, you must take the certified nurse assistant training. But first, let's learn what the work of a CNA involves.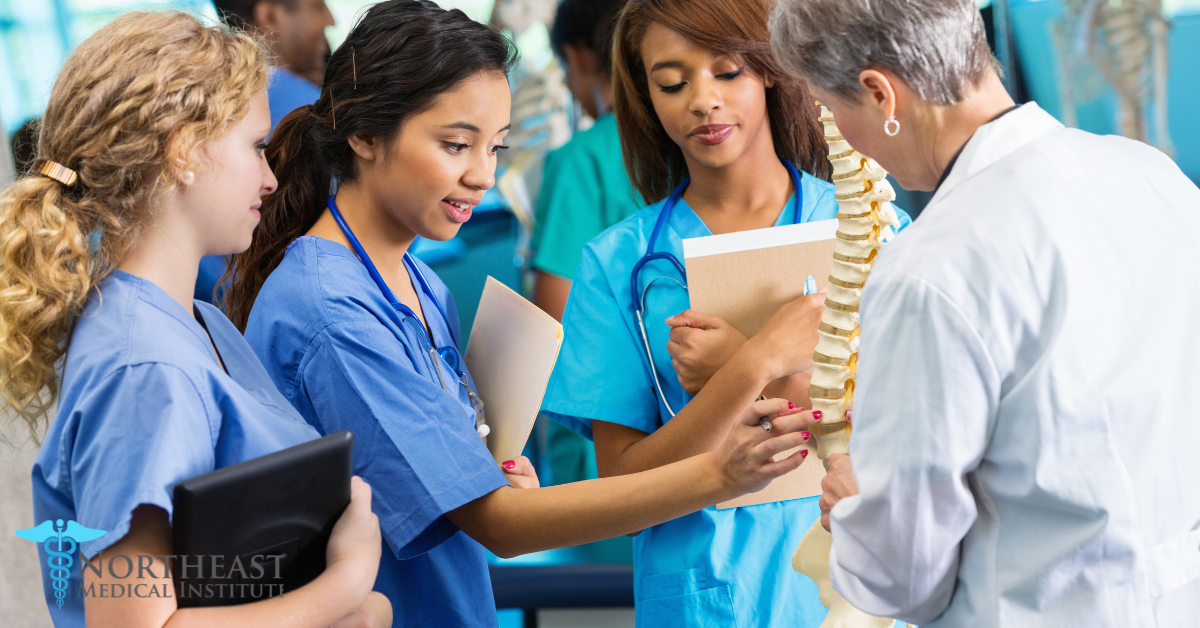 What Does a CNA Do?
A CNA performs basic patient care. Hospitals, nursing homes, and other long-term care institutions are the typical workplaces for CNAs.
It is anticipated that the demand for competent CNAs will increase dramatically over the next few years. Certified Nurse Assistant training courses are a good choice for people wishing to work in the medical industry because they are frequently relatively affordable and can be finished in a few short weeks.
The bedside care that CNAs provide is crucial to the healthcare team, and they also handle several mundane chores so that RNs and LPNs can concentrate on the more complex patient demands. CNAs may be required to take vital signs, bathe and dress patients, turn and reposition bedridden patients, assist with ambulation, and offer emotional support to patients and families, among other tasks.
Why Becoming a Certified Nurse Assistant is a Smart Career Move?
For many reasons, getting certified as a nurse assistant (CNA) is a wise professional move. First off, in the upcoming years, there will likely be a major increase in demand for CNAs. CNAs will be required to offer the long-term care that the aging baby boomer population will require. Second, a CNA can get certified in as little as six weeks of training. For people who wish to enter the healthcare industry rapidly, this makes it a perfect alternative. Third, CNAs make a fair living and can anticipate salary increases in the future. Finally, a career as a CNA offers flexible hours and the chance to work in a range of facilities, including nursing homes and hospitals.
Reason #1: Job Security and Flexibility
The need for certified nurse assistants (CNAs) is rising, which is good news for anyone considering a career in the medical industry. According to the U.S. Bureau of Labor Statistics, the job outlook for CNAs was expected to grow 11% between 2019 and 2029, which is substantially faster than the average for all other occupations.
Although there are numerous reasons why being a CNA is a wise career choice, flexibility and job security are two of the most crucial ones.
Hospitals, nursing homes, long-term care facilities, and private homes are just a few of the places where CNAs can find employment. Because of their versatility, CNAs can frequently find a position that complements their lifestyle and work schedule.
CNAs not only have flexibility but also strong job security. Even in periods of weak economic growth, there are frequently many employment openings for CNAs due to the great demand for their services. Additionally, as our population ages, there will be a greater demand for CNAs.
Reason #2: Possibilities for Career Advancement and Further Education
The decision to pursue Certified Nurse Assistant training is a wise one for a variety of reasons. Here are a few of the main explanations:
Possibilities for Growth and Further Study:You will have lots of chances as a CNA to further your studies and career. You can benefit from online courses, classes at community colleges, and even university programs created especially for CNAs.
Job Stability: You can be certain that there will be a ton of job openings available because the need for CNAs is anticipated to increase dramatically in the upcoming years.
Affordably Priced Benefits: CNAs typically enjoy commendable perks, including health insurance and retirement programs, in addition to competitive pay.
Convenient Working Hours: In accordance with their availability and the demands of their employer, many CNAs can work either part- or full-time. If you have obligations outside of work, such as taking care of family members, or your own house and children, this flexibility can be quite beneficial.
Reason #3: Job Contentment
The decision to pursue Certified Nurse Assistant training as a wise career move can be made for a variety of reasons. The fact that CNAs express high levels of job satisfaction may be the most significant factor. The National Center for Health Workforce Analysis recently conducted research, and the results showed that 91% of CNAs were either "satisfied" or "very satisfied" with their professions.
Aside from hospitals and nursing homes, CNAs also like working in home health organizations. Additionally, they value the chance to speak with patients and give them the aid and attention they need. Additionally, CNAs make a good living and frequently receive benefits like health insurance and paid time off.
Certified Nurse Assistant training can be the best option for you if you are seeking a demanding and rewarding career. Given the high levels of job satisfaction, it is understandable why so many people want to work in this purposeful industry.
Reason #4: Making a Difference and Serving Others
The decision to pursue Certified Nurse Assistant training as a wise career move can be made for a variety of reasons. Most crucially, CNAs contribute significantly to the healthcare sector by directly caring for patients and carrying out crucial duties that keep them secure and comfortable.
CNAs have job security and chances for career progression in addition to the fulfillment that comes from assisting others and improving people's lives. As the population ages and the demand for high-quality long-term care rises, the demand for CNAs is anticipated to climb dramatically in the upcoming years.
Certified Nurse Assistant training is unquestionably something you should take into consideration if you are seeking a fulfilling job with solid growth possibilities.
A certified nursing assistant, or CNA, can be anyone. To become a CNA, you don't need any prior medical expertise. You only need to pass a certification exam that has been approved by the state and have a high school diploma, also known as the General Educational Development (GED) diploma.
Being a CNA is quite simple, but it does not imply the training or certification procedure is without difficulties. Here are some pointers to remember to ensure your Certified Nurse Assistant training success:
Be sure that you genuinely want to serve people and that you are passionate about taking care of others. This will validate the extensive labor and lengthy hours.
Look for a training course that has been approved by the nursing board in your state. This will guarantee that you are receiving the greatest education possible and that employers will accept your credentials.
Be ready for lengthy study sessions and clinical rotations. Even though many programs may be finished in as little as four weeks, it's crucial to be dedicated to the process if you want to acquire all the skills and knowledge needed to be a great CNA.
Do not be reluctant to inquire! If there is anything you don't understand, be sure to ask for clarification because your teachers want you to succeed just as much as you do. Moreover, it's possible that other students in your class share your sense of confusion.
The Final Notes
Northeast Medical Institute helps you learn about the fulfilling and rewarding world of CNA training. There are a lot of good reasons to become a CNA, like being able to help people in need and having a stable job. The CNA course at Northeast Medical Institute is a great way to start a career in nursing, and it also gives you important hands-on experience with patient care and medical procedures that will help you succeed in the future. So, what are you waiting for?
Don't wait any longer to change people's lives for the better. Join the CNA program at Northeast Medical Institute today to start a rewarding job as a Certified Nurse Assistant. Visit our website or call us to find out how to get started on this trip that will change your life.