"Find the Best Phlebotomy Classes Near You: A Comprehensive Guide"
As a prospective student of a phlebotomy program, you may be feeling overwhelmed by the sheer number of options available to you. It can be difficult to decipher which classes are the best and whether they will meet your needs as a future medical professional. To ease your mind and help you find the right class for yourself, we're here today with this comprehensive guide on how to find the best phlebotomy classes near you. We'll cover what makes a great program, where to look for courses that fit your criteria, and more! With our guidance, taking an in-depth look into which course is right for you should become easy — so take a breath, and let's get started!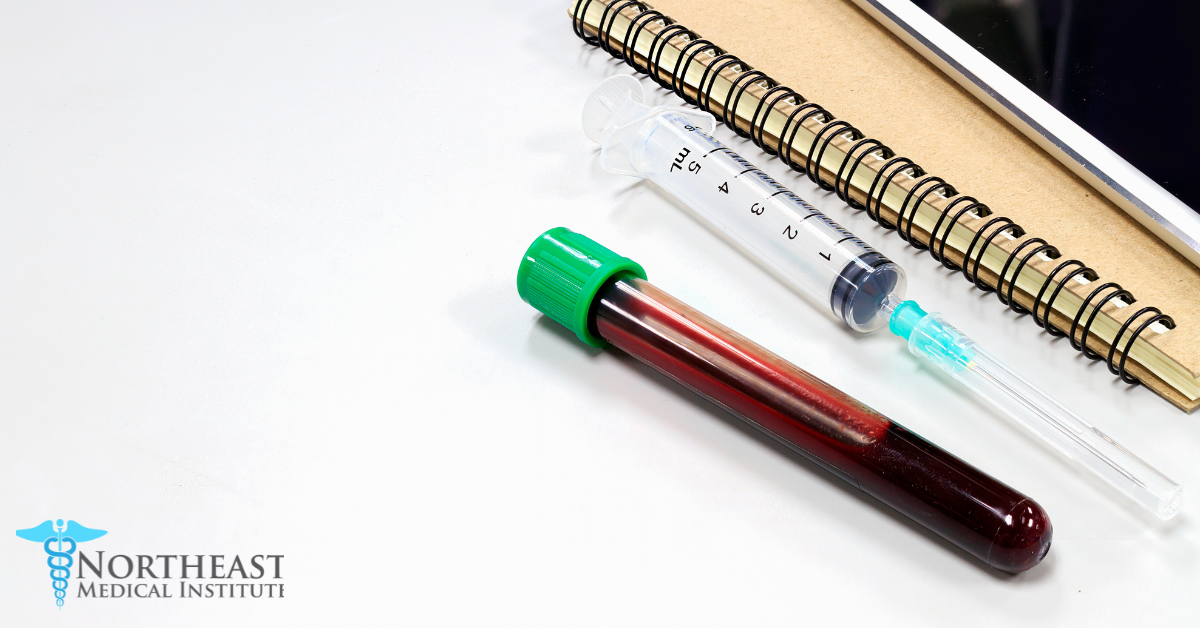 What is Phlebotomy and Why Should You Learn It
Phlebotomy is the process of drawing blood from a patient for various medical procedures. It requires precision and skill, as well as knowledge of anatomy and the circulatory system. If you're interested in a healthcare career, then learning phlebotomy is a great way to start. Not only is it an essential skill for many medical professions, but it can also open up opportunities for advancement and specialization. Additionally, it's a highly in-demand field with plenty of job opportunities. By enrolling in a phlebotomy training program, you'll not only be expanding your skills but also your career prospects. Northeast Medical Institute has top-notch training programs including their certified phlebotomy technician program. With Northeast Medical Institute's various partnerships, they will be able to help various healthcare professionals receive certification in our phlebotomy technician training programs which are offered throughout Connecticut! Northeast Medical institutes phlebotomy school is taught by experienced instructors who have worked in a variety of settings; hospitals, your local laboratory, and various other organizations. Northeast Medical Institutes curriculum has helped thousands of students gain their certification promptly.
Essential Qualities of a Good Phlebotomy Class
A good phlebotomy class should possess several essential qualities that make it effective and worth taking. Firstly, it should have knowledgeable instructors who are experienced in the field and understand the latest best practices, regulations, and techniques. Secondly, a good phlebotomy class should provide hands-on training opportunities so that students can gain practical experience in drawing blood, interacting with patients, and handling equipment. Thirdly, the class should offer comprehensive coursework that covers all essential topics, such as anatomy and physiology, medical terminology, infection control, and proper blood collection procedures. By possessing these qualities, a good phlebotomy class equips students with the skills and knowledge they need to excel in their careers as phlebotomists.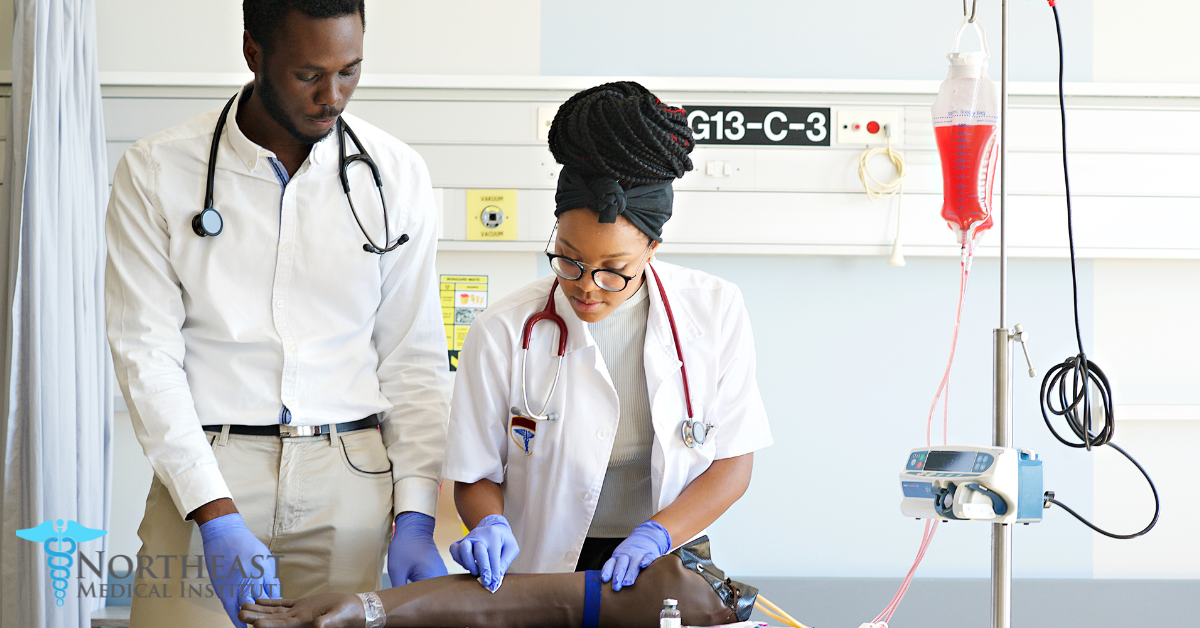 If you're interested in pursuing a career in phlebotomy, it's important to find reputable classes in your area. The first step is to research the different options available to you. Look for programs that work with companies like National Healthcareer Association. You may also want to reach out to phlebotomy professionals or organizations in your area to get recommendations for programs that they trust. Once you've narrowed down your options, take the time to review the curriculum of each program and ensure that it covers all of the necessary skills and knowledge for phlebotomy. As with any educational investment, it's important to carefully consider all of your options before committing to a program. With the right research and preparation, you can be well on your way to starting a successful career in phlebotomy. Not all programs can have clinical placement, however, all require the successful completion of drawing blood in a laboratory (Lab) setting. The one thing you do really want to check on about local phlebotomy programs is to make sure they are working with a reputable credential agency. Most Phlebotomy jobs will require not only a high school diploma but most of these clinical site will also require you to show a CPT certification and some even have additional requirements that as phlebotomists its ideal to have.
For those interested in pursuing a career in phlebotomy, it's important to understand the different types of courses available. There are certificate programs that typically take several months to complete, as well as more advanced associate's degree programs. Some courses focus solely on the technical aspects of venipuncture, while others also include coursework in medical terminology, anatomy, and patient care. It's important to research the options and choose a program that will best prepare you for your career goals. No matter which path you choose, a career in phlebotomy can be rewarding, as you'll be playing a vital role in the healthcare industry by helping to diagnose and treat illness.
Cost Considerations for Taking Phlebotomy Classes near you
When considering taking phlebotomy classes, the cost should be taken into account. Certificate programs are typically the least expensive, while associate's degree programs can cost more due to the additional coursework required. The cost of each program also varies depending on the institution it is offered at and any fees associated with materials or lab work. In addition to tuition, there may also be costs for textbooks and other supplies that you will need for class. It's important to carefully consider all of the costs involved in a phlebotomy program before making a decision. Finally, many employers offer tuition reimbursement or financial assistance programs for those interested in taking phlebotomy classes. It's worth researching these options if you're looking for ways to make your educational investment more affordable. With careful planning and research, is an important factor to take into account. It's rare to find free courses, although some hospitals or medical centers may offer training in exchange for future employment. When looking at paid options, it's important to do your research, as prices can vary widely. Some programs may include the cost of textbooks and supplies in their total price, while others may not. Additionally, some courses may offer payment plans or financial aid options to make the cost more manageable. Keep in mind that while cost is important, it's also crucial to choose a reputable program that will provide quality education and prepare you for success in the field. Northeast Medical Institute's phlebotomy training program is fair when it comes to cost. The local post-secondary schools with phlebotomy technician programs do not have monthly start dates, however, Northeast Medical Institute phlebotomy training offers start dates at each school monthly! Contact them today to get more information about the enrollment information, fees, and payment options they have to offer!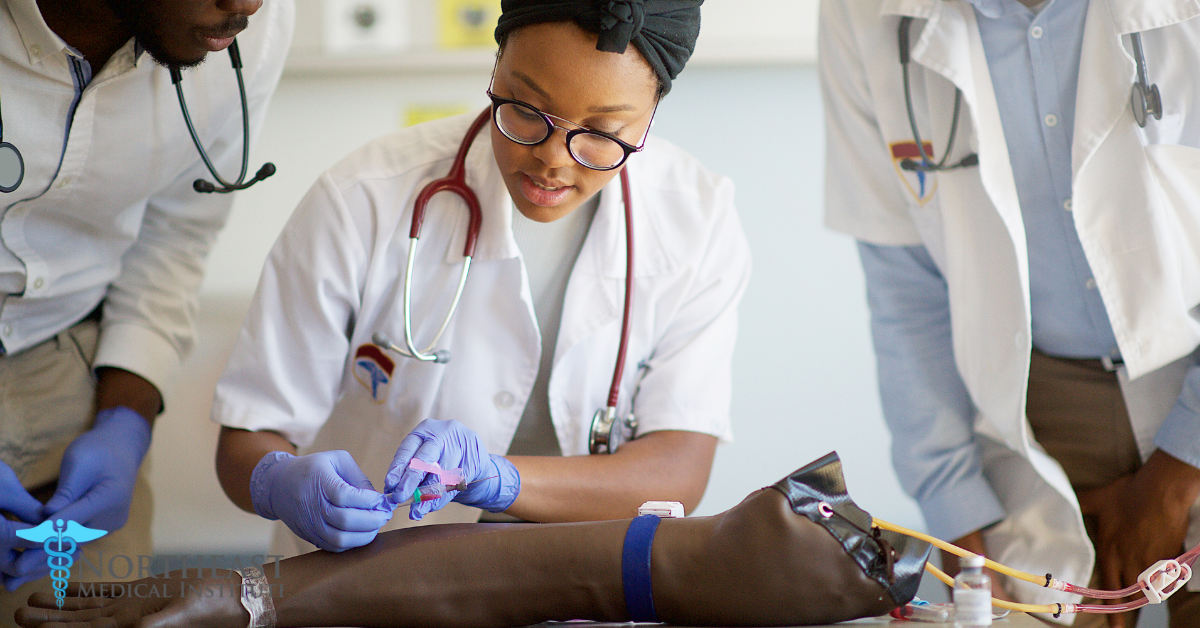 Advantages of Taking a Local Class vs an Online Course
When it comes to furthering your education, you have a choice between taking a local class or signing up for an online course. While online courses offer convenience and flexibility, local classes have their advantages. Attending a local class allows you to network and connect with fellow students and the instructor tangibly. You can ask questions, participate in group discussions, and receive immediate feedback. Local classes also provide the opportunity to build face-to-face relationships that can help you in your professional and personal life. In addition, local classes often offer hands-on experience and the chance to use equipment or materials that may not be available in an online course. So while online courses may work for some, it is worth considering the unique benefits of taking a local class. Keep in mind Northeast Medical Institutes Phlebotomy technician programs offered at all of their training sites offer the "Hybrid program" model. This is the best of both worlds. We allow the student to participate in our hybrid program by staying at home during the initial course and then coming in for the remaining part of the phlebotomy program. You will still get all skills and training needed to meet the goals of NHA CPT Testing. Contact the school today to learn more about the enrollment information and payment options we have to offer.
Why is Northeast Medical Institute the best Phlebotomy Program near you?
Northeast Medical Institute offers an extensive and comprehensive phlebotomy program that is tailored to each student's individual needs. Our instructors are highly trained professionals with years of experience in the medical field, so you'll be learning from experts. Our classes are designed to help you gain the necessary knowledge and skills to become a successful phlebotomist. We also offer a hands-on lab component, so you can get real-world experience and practice with the necessary tools and equipment in a safe environment. Additionally, our flexible scheduling allows you to take classes at your own pace and convenience. With Northeast Medical Institute's phlebotomy course, you'll be ready to draw blood samples and perform blood tests in hospitals and various practices.
In conclusion, becoming a phlebotomist can be an incredibly rewarding and lucrative profession that requires very little in the way of travel or expensive education costs. With the right tools and preparation, you can easily find the ideal class that best fits your needs. Consider all of your options: researching different phlebotomy course types, ensuring each program has the necessary credentials to teach, and enriching students in the field so they will have a great knowledge base to begin their journey as professional phlebotomists. Many factors must be taken into account when researching local classes and online courses for their cost considerations and advantages that come with each option. Ultimately, choosing wisely between the two is essential to ensure one is attaining the best possible education for their money. Taking the time to learn about phlebotomy is well worth it both in terms of financial reward and personal satisfaction! If you are considering taking a course at Northeast Medical Institute please head to our Hybrid Phlebotomy Tech page on our website to learn more about the course details.