Benefits of Blood Test Mobile Phlebotomy Services – Get Tested on the Go
Are you tired of long waits at the lab for blood tests, or struggling to fit them into your busy schedule? Blood test mobile phlebotomy services might just be the solution you've been searching for! In this article, we'll explore the numerous benefits of mobile phlebotomy service, a game-changing innovation in the world of blood testing.
Short Summary
Mobile Phlebotomy Services provide convenience and personalized care for individuals with hectic or limited mobility.
Home blood testing provides advantages of privacy, convenience, and cost savings.
Partnering with healthcare providers streamlines the testing process while providing quality care to patients.
Convenience of Mobile Phlebotomy Services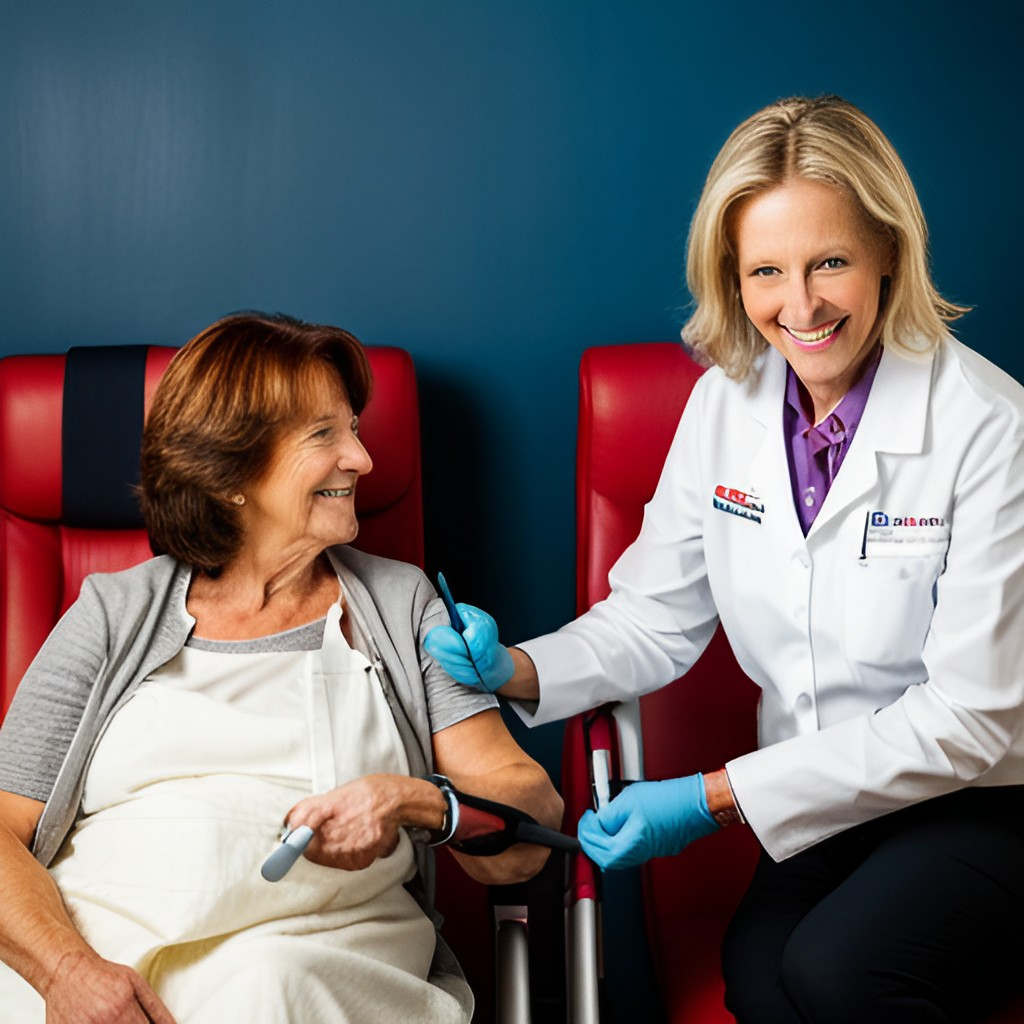 Imagine having a certified mobile phlebotomist near me to come to your home or office to perform your blood draw. That's the convenience mobile phlebotomy services offer. No more waiting in line at the lab or taking time off work to get your blood work done. But what exactly is mobile phlebotomy? It refers to the practice of phlebotomy, or blood draw, outside of a clinic or laboratory setting.
Mobile phlebotomy services provide flexibility and convenience for individuals with hectic timetables or mobility restrictions, accommodating routine, time-sensitive, and complex blood draws as well as pediatric and geriatric requirements. These services are available to patients, family members, caregivers, ordering practitioners, diagnostic lab representatives, home care agency representatives, and research project representatives. Mobile Phlebotomy Services, founded in 1997, is renowned for its leadership in home blood draws and covers Southern California, including Los Angeles, Orange County, and the Inland Empire.
One such mobile phlebotomy service near me, Phlebotomy, offers flexible appointment options, the service from a team of experienced professionals, and the convenience of being able to access services from the comfort of your own home or office. All you need to do is contact them to schedule a blood draw, and they'll take care of the rest.
Catering to Various Needs
Mobile phlebotomy services cater to a wide range of individuals and their specific needs. For those unable to travel to a laboratory or hospital for blood tests, mobile phlebotomy offers a convenient and secure solution. This can be particularly helpful for people with mobility issues, those living in remote areas, or individuals with limited access to transportation.
For individuals who prefer to receive testing in a home or work setting, mobile phlebotomy services offer a safe and convenient option. This not only saves time, but also allows for a more comfortable and private experience compared to visiting a lab or hospital.
Additionally, mobile phlebotomy services can provide a secure and pleasant atmosphere for those who require additional assistance when obtaining a blood draw, such as elderly patients or young children. The personalized care and attention offered by mobile phlebotomists ensure a smooth and stress-free experience for all involved.
Professional Mobile Phlebotomists Near Me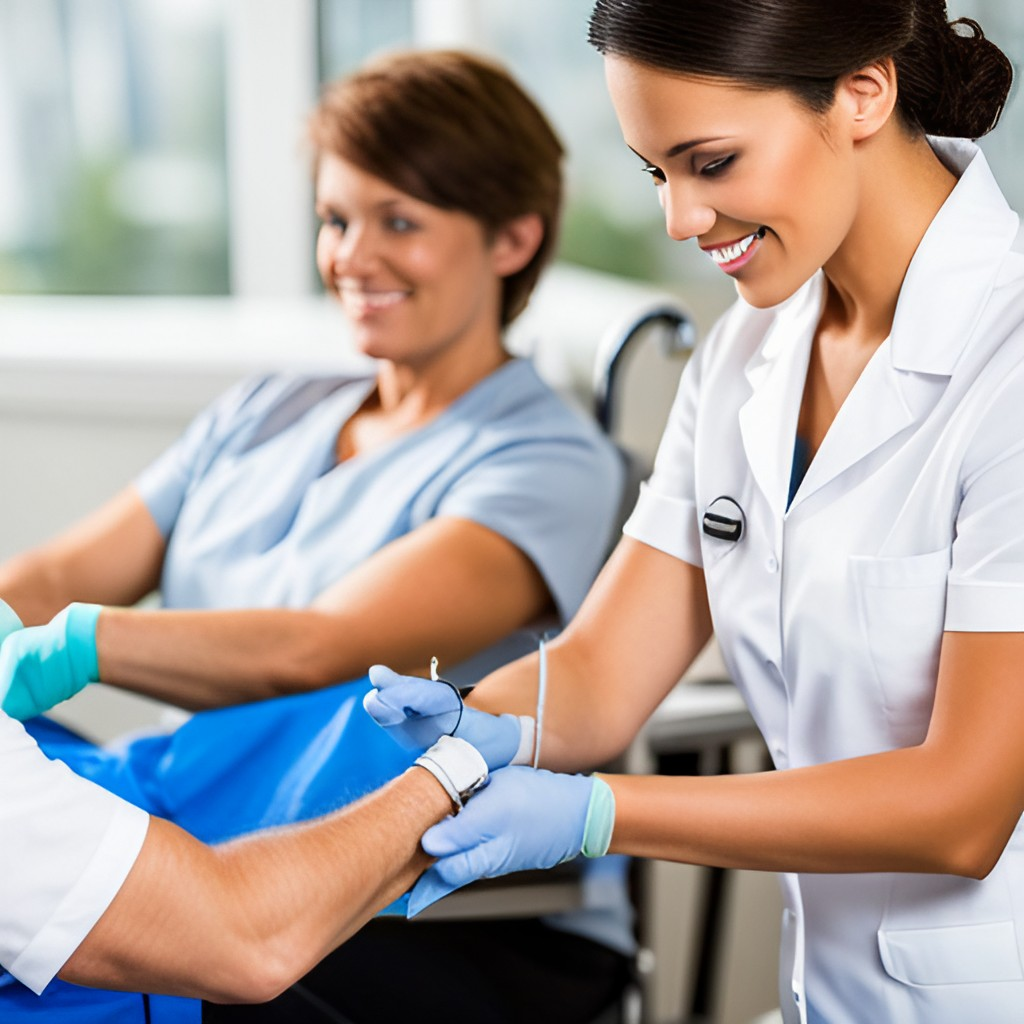 Mobile phlebotomists are medically trained individuals who are proficient in drawing blood and collecting and processing blood specimens. They are certified and experienced professionals, ensuring the highest quality of service for their clients and patients.
Mobile Phlebotomy Services near me , for example, offers professional and compassionate patient care for blood draws. Customers are informed when the phlebotomist is en route to the scheduled appointment and location, ensuring punctuality and efficient service. Blood collection is primarily achieved through venipuncture performed by phlebotomists, but for smaller volumes draw blood, a skin puncture, such as a "finger stick" or "heel stick" for infants, may be employed.
Mobile Blood Draw Process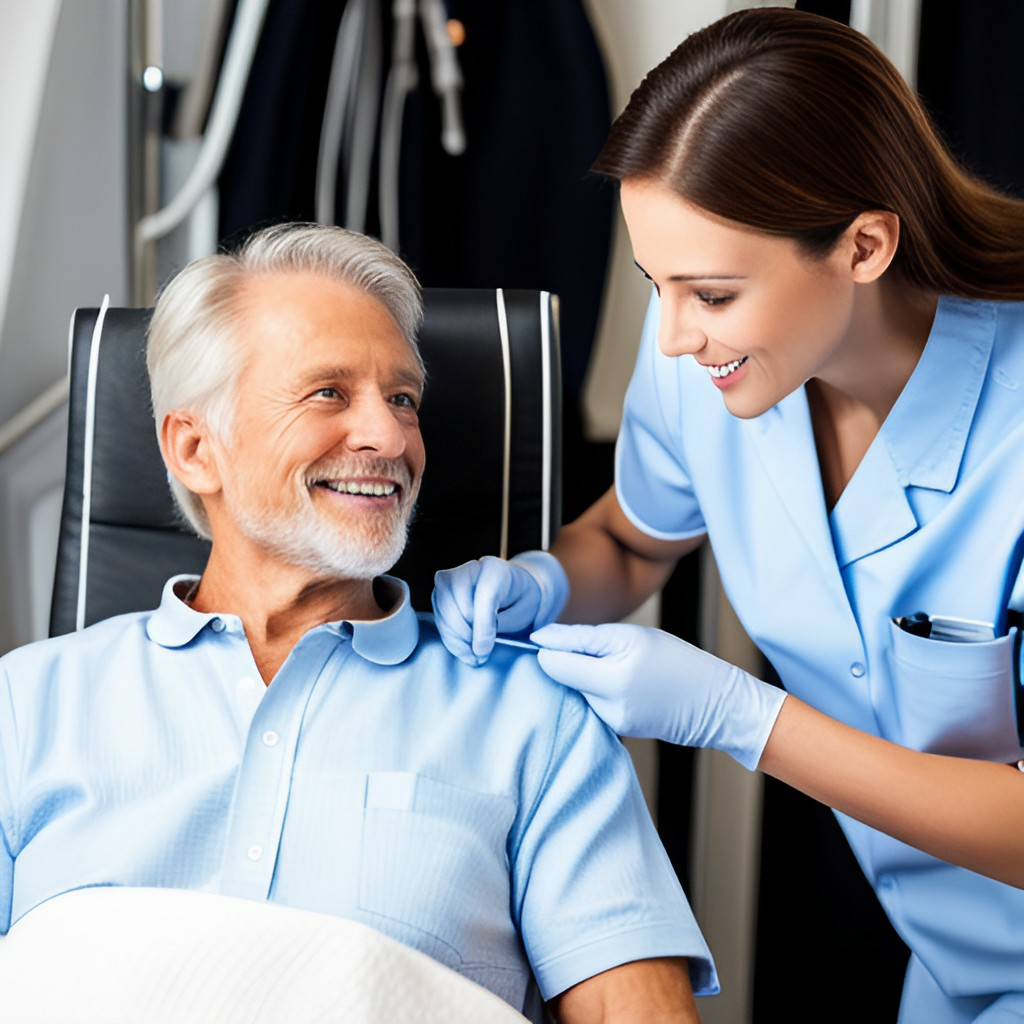 The mobile blood draw process is straightforward and efficient. To arrange a mobile blood draw, simply contact the service provider to set up a suitable date and time. An experienced and certified phlebotomist will then come to your home or place of work to perform the blood draw, ensuring a hassle-free experience for you.
One of the key features of the mobile blood draw process is the live technician map tracking, which guarantees punctual, professional service. This technology allows you to track the doctor's progress en route to your location, providing peace of mind and minimizing any potential waiting time.
Laboratory Specimen Delivery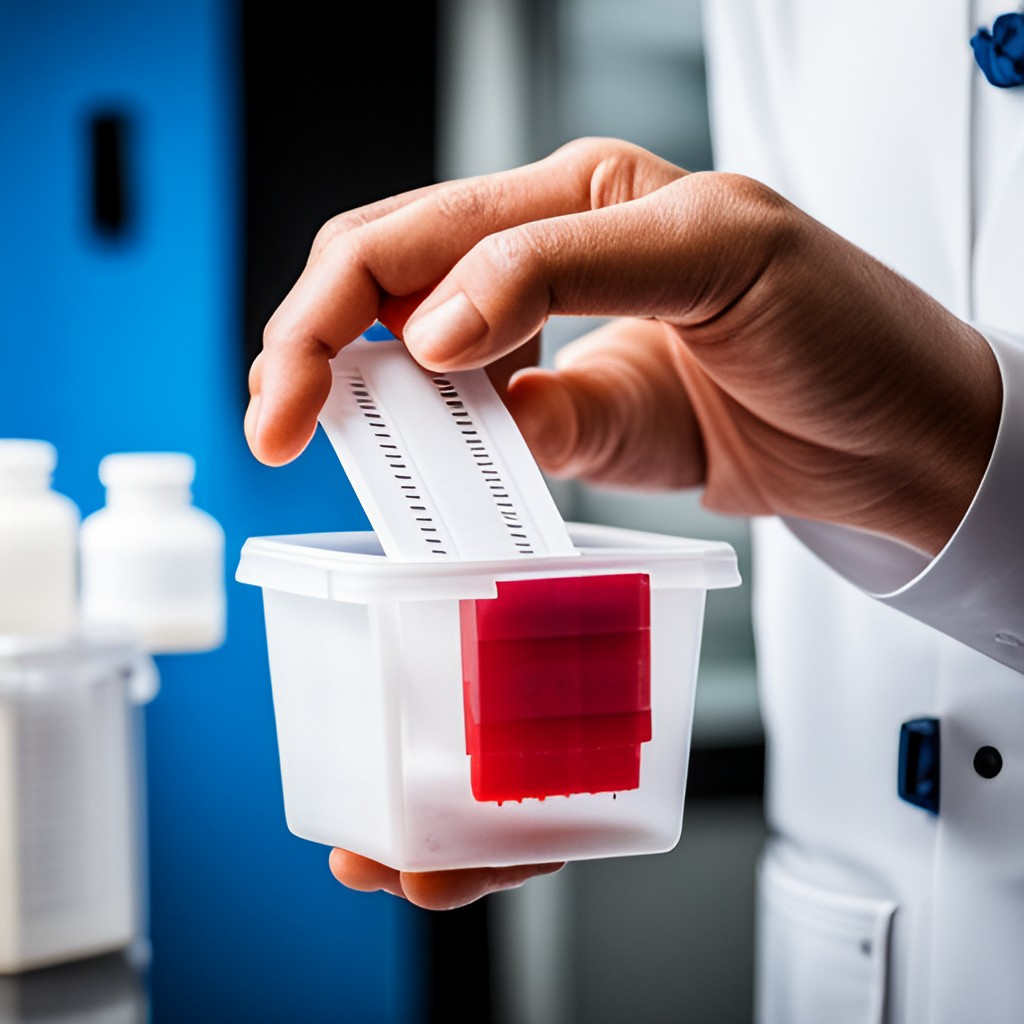 Once your blood has been drawn, the phlebotomist is responsible for delivering the specimens to the appropriate laboratory or hospital location. Mobile phlebotomy services ensure prompt and reliable delivery of samples collected by phlebotomists to designated laboratories or hospitals.
Many professional mobile phlebotomy services collaborate with a variety of labs and hospitals, such as Quest Diagnostics, WestPac Labs, LabCorp, CMB Laboratory, St Joseph, Cedar Sinai, and numerous others. This partnership ensures that your blood specimens are handled with the utmost care and professionalism, guaranteeing accurate and timely results.
Advantages of Home Blood Testing
Home blood testing offers several significant advantages over traditional lab or hospital-based testing. One of the most notable benefits is the privacy it provides, as you can test in the comfort of your own home without having to disclose personal information to medical personnel or other patients.
The convenience of home blood testing cannot be overstated. With mobile phlebotomy services, there's no need to visit a medical facility or wait in line for a blood draw, ultimately saving you time and effort. This can be especially beneficial for individuals with busy schedules or those who face mobility challenges.
Cost savings are another advantage of home blood testing. By eliminating the need for a medical facility, office visit or waiting in line for a blood draw, you may reduce testing costs, particularly for those with limited access to medical facilities or disabilities.
Blood Test Options and Services
A variety of blood test options and services are available to cater to your specific needs. These can include comprehensive blood tests, DNA testing, substance abuse testing, and at-home lab appointments. Some services also offer mobile blood testing options, while others allow for the purchase of lab tests online without a doctor's referral or insurance.
Routine tests typically involve a complete blood count (CBC), cholesterol, glucose, and other tests that are ordered by a patient or a doctor to check for common health conditions. Specialty tests, on the other hand, are utilized to diagnose specific conditions or diseases, such as genetic testing, drug testing, and other specialized tests.
Comprehensive panels refer to tests that are utilized to evaluate multiple conditions or diseases in a single instance. These tests may include a full panel of blood tests, a comprehensive metabolic panel, and other extensive testing options.
Partnering with Healthcare Providers
Mobile phlebotomy services often partner with healthcare providers to ensure seamless communication and collaboration in the blood testing process. Services like Phleetbo, for example, are specifically tailored to care agencies in Los Angeles, Orange County, and San Diego, and aim to address the communication gap between agencies, laboratories, patients, and field personnel.
By collaborating with healthcare providers, mobile labs and phlebotomy services can assist in addressing communication difficulties between laboratories, patients, and personnel. This partnership helps to streamline the testing process, ensuring that patients receive the quality care and attention they deserve.
Summary
In conclusion, mobile phlebotomy services provide a convenient, efficient, and flexible solution for individuals in need of blood testing. With the ability to cater to various needs, the professional care of mobile phlebotomists, and a streamlined blood draw process, these services offer numerous advantages over traditional testing methods.
Partnering with healthcare providers and offering a wide range of blood test options and services, mobile phlebotomy services are revolutionizing the way we approach blood testing. So the next time you need a blood test, consider the convenience and benefits of mobile phlebotomy services – and take control of your health on your terms.
Frequently Asked Questions
Can you get a blood test done at-home?
Yes, you can get a blood test done at home with the use of at-home testing kits. This is an easy and convenient way to screen for a variety of conditions such as diabetes, heart health, hormone imbalances, and more.
With simple instructions included in the kit, the process is straightforward and efficient.
Is there a portable blood test?
Yes, there is a portable blood test available. It is known as the handheld blood analyzer, and it provides lab-quality diagnostic and laboratory results quickly and conveniently.
What is the app where you draw with blood?
The Draw With Blood app is a quick and convenient way to access blood drawing services. It allows users to quickly book an appointment for a mobile phlebotomy visit at their own convenience.
No more waiting in long lines at the lab or having to take time off work to get your blood drawn. With the Draw With Blood app, you can book an appointment.
How can I get an easy blood test?
Getting a blood test can be easy if you take the right steps. Ensure that you get a good night's sleep and drink plenty of water before your appointment. Additionally, ask your doctor if you need to fast before the procedure.
Additionally, it may be beneficial to mention any medications that thin your blood or to ask for a smaller needle.