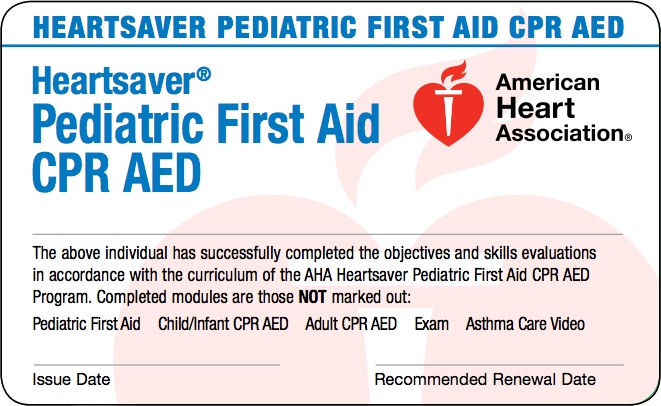 The American Heart Association Pediatric First Aid CPR/AED course teaches students critical needed skills needed to respond to and manage an emergency until EMS arrives. This is the course required for licensed Connecticut childcare centers by DPH.
This class is not intended for healthcare providers.
Please take our BLS Course if you are in the healthcare field.
Who is This Class Recommended For?
Preschools
Daycare
Child Care Workers
Parents
Babysitters
Camp Counselors
Youth Organizations
​​Skills Covered in This Course
How to use an AED on children
CPR on Children
Pediatric Asthma and Anaphylaxis
​Course Content
​Pediatric First Aid basics
CPR AED use for Children
Children choking