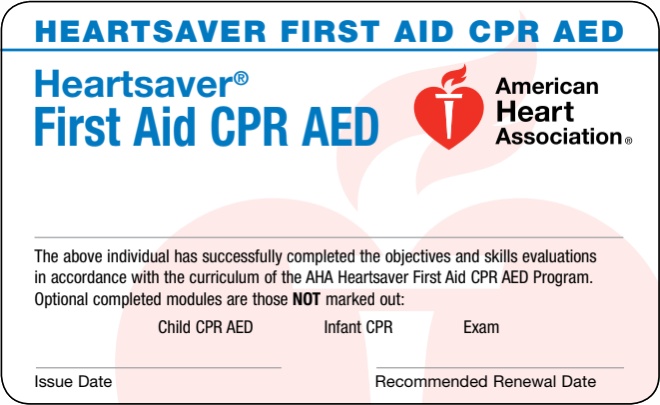 The American Heart Association First Aid with CPR/AED class teaches students critical needed skills to respond to and manage an emergency until EMS arrives.
This class is not intended for healthcare providers.
Please take our BLS Course if you are in the healthcare field.
Who is This Class Recommended For?
Teachers
Fitness Instructors
Babysitters
Security Guards
Coaches
Industrial Companies
High School Students
​​Skills Covered in This Course
First Aid
Choking relief
What to do for sudden cardiac arrest
How to use an AED
​Course Content
​First aid basics
Medical emergencies
Injury emergencies
Adult CPR and AED use
Child CPR and AED use
Infant CPR