Free CNA Classes in New York City – CNA Training & Classes| Northeast Medical Institute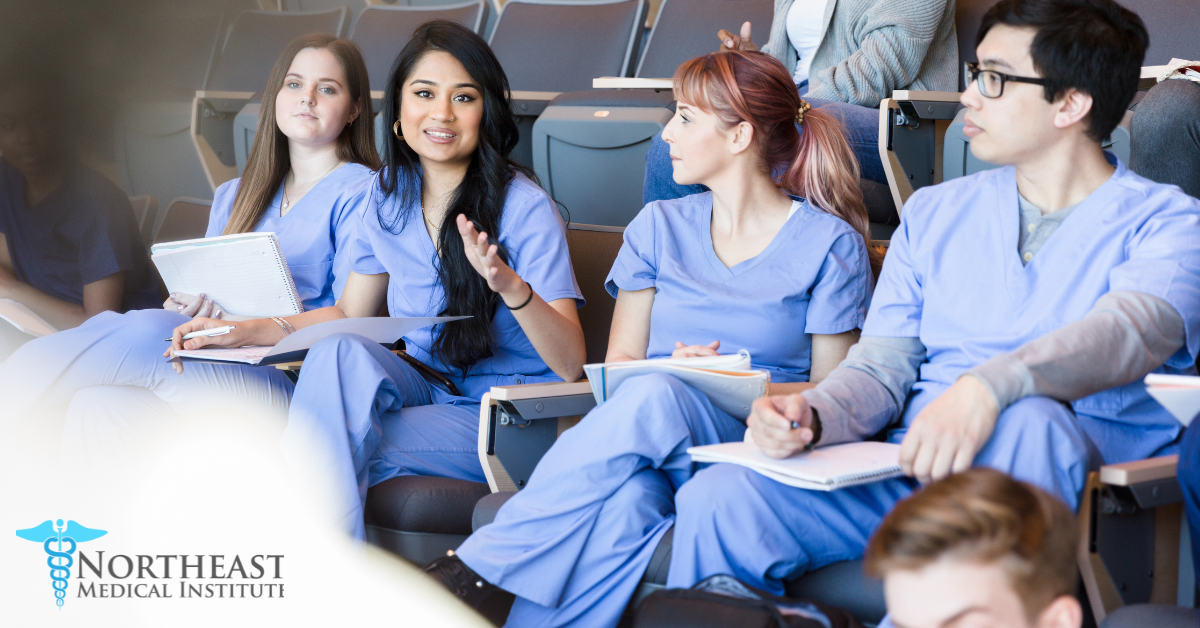 Are you considering a career as a Certified Nursing Assistant in New York City? Have you been wondering how best to get started and where to begin? Look no further! Northeast Medical Institute offers free nursing assistants classes only 45 minutes from New York City, covering everything including recertification for out-of-state CNAs, lapsed certification programs, financial help for training costs, and much more. Our goal is to equip our students with the knowledge and skills needed to become exceptional healthcare professionals. We're dedicated to helping people from all walks of life achieve their dream of becoming invaluable members of the medical team by offering quality education and support services throughout their training journey. If you've ever wondered if the job requires a college degree or just experience: read on – we have all your questions answered here.
Overview of CNA Certification Requirements in New York City
To become a certified nursing assistant (CNA) in New York City, certain requirements must be met. First and foremost, you must complete a state-approved training program, which typically consists of classroom instruction and hands-on clinical experience. Once you have completed the training program, you must pass a CNA certification exam. This exam includes a written portion as well as a skills test, which typically involves performing several nursing assistant skills in front of an examiner. Additionally, you must have a high school diploma or equivalent, pass a criminal background check, provide proof of immunizations and pass a health screening. It may seem like a lot, but these requirements ensure that CNAs in New York City are well-prepared to provide quality care to their patients.
How to Find Free CNA Classes in New York City
If you're interested in becoming a Certified Nursing Assistant (CNA) in New York City but don't have the means to pay for classes, don't worry! There are plenty of hospitals that offer free cna training nyc. The first step is to research organizations that offer free nursing assistant training. Many hospitals, nursing homes, and community colleges offer free cna course in exchange for working with them after receiving your certification. You can also check with the New York State Department of Labor to see if they offer any free training programs. Additionally, several scholarship programs for CNA certification can cover the cost of classes. By taking advantage of these resources, you can begin your career in healthcare without breaking the bank.
Benefits of Joining a Free CNA Training Programs
If you are looking to start a healthcare career and have little to no experience, joining a free Certified Nursing Assistant (CNA) training program can be the perfect launching pad for you. Not only does it provide hands-on training, but it also comes with multiple benefits. For starters, you get to learn essential nursing skills that can help you provide quality care to patients. Additionally, you get to interact with healthcare professionals, colleagues, and patients, enhancing your networking and communication skills. Furthermore, joining a free CNA training program not only saves you money but also leads to in-demand job opportunities in the healthcare industry. So if you are eager to start a healthcare career, joining a free CNA training program is the perfect opportunity to jumpstart your journey.
Financial Aid for CNA Training Classes in NYC
Are you interested in becoming a certified nursing assistant (CNA) in New York City but concerned about the cost of training? Financial aid may be the solution you've been looking for. Financial aid is available for CNA training classes in NYC through a variety of sources, including federal and state grants, scholarships, and loans. By taking advantage of financial aid programs, you can receive the assistance you need to cover tuition, books, and other expenses associated with your training. Furthermore, financial aid programs may offer additional support, such as career counseling and job placement services, to help you succeed in your new career. Don't let financial constraints stand in the way of your dreams. With financial aid, you can pursue your passion for helping others and embark on a fulfilling career as a CNA.
Recertification and Lapsed Certifications in New York City
In New York City, recertification and lapsed certifications are important topics that affect many professionals. Recertification is the process of renewing a certification that has expired or is about to expire. This process typically involves meeting certain requirements, such as completing a certain number of continuing education courses or demonstrating relevant work experience. On the other hand, a lapsed certification means that a professional has allowed their certification to expire without completing the requirements for recertification. This can have serious consequences, including the inability to practice or a loss of credibility with clients and employers. Professionals must stay informed about the recertification process in their field to avoid lapses in their certification and maintain their professional standing.
Do you need a university degree to become a Nurse Aide in NYC?
One common question that arises for those interested in becoming a Nurse Aide in NYC is whether or not a university degree is necessary. While it is true that some nursing programs do require a certain level of education before being accepted, it is not a universal requirement for all Nurse Aide positions. Many facilities offer on-the-job training and certification programs for those with a high school diploma or equivalent education. However, it is important to note that some employers may prefer or require a certain level of education or certification. It is always recommended to research specific job requirements and qualifications before pursuing a career as a Nurse Aide in NYC.
Becoming a Certified Nursing Assistants (CNA) in New York City requires certification and the right education. Using available resources like free training, financial aid programs, and recertification courses can make it possible to start or continue your journey toward becoming a Nurse Aide in NYC. While you may not need a university degree for this career path, certain requirements must be met before certifications can be attained. Therefore, it is important to research all of your CNA options thoroughly to know what is needed and to choose the best program for you. As you look into this amazing opportunity, consider Northeast Medical Institute as an option for CNA training classes or even job placement assistance! They are located right outside of NYC and may be even able to get your financial assistance for self paced CNA Training.