5 Reasons Why a Career as a Certified Nursing Assistant in Connecticut Could Be Rewarding?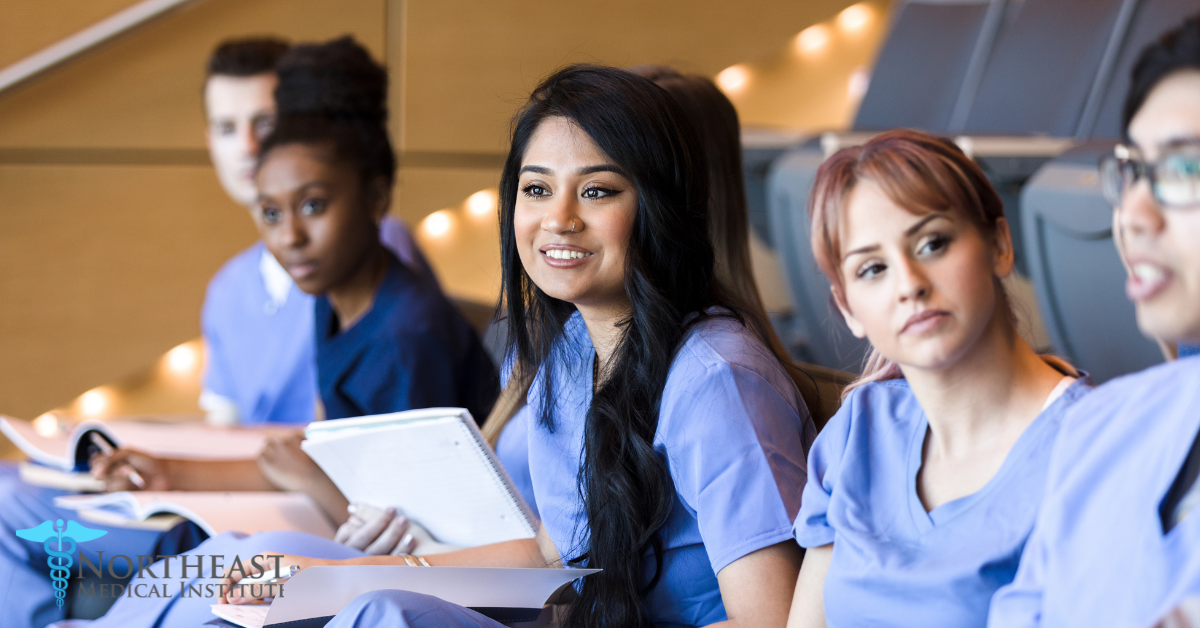 Are you on the hunt for an in-demand career with a promising future? Connecticut has been ranked as one of the top 10 states in the U.S. to become a Certified Nursing Assistant (CNA). Becoming a CNA is an exciting and noble decision, not only offering potential job security but also offers invaluable comfort and care to many individuals all across Connecticut. If you are interested, read on to learn 5 reasons why pursuing your CNA certification in Connecticut could be just what you need for your career path!
An Opportunity to Help Others – a certified nursing assistant can make a real difference in people's lives, bringing comfort and quality of life to those in need
Certified nursing assistants play a vital role in the healthcare industry, providing essential care to patients in various settings such as hospitals, nursing homes, and homes of those who require assistance. As a CNA, you have an opportunity to help others and make a real difference in their lives. By assisting patients with activities of daily living and ensuring their comfort and safety, you can improve their quality of life and provide much-needed emotional support. Whether you are helping patients recover from illness, or injury or just assisting with daily tasks, your work can have a lasting impact on their well-being. As a CNA, you have the unique ability to show compassion and dedication while providing essential care to those in need.
Industry Demand – the demand for CNAs in Connecticut is high, with a growing number of job openings each year
Connecticut is currently experiencing a high demand for certified nursing assistants (CNAs). With an increasing number of job openings available each year, there has never been a better time to consider a career in this field. CNAs provide essential support to patients and other healthcare professionals, including monitoring vital signs, assisting with personal care, and providing emotional support to patients and their families. The growth of the healthcare industry, as well as an aging population, have led to a surge in demand for qualified CNAs in Connecticut. With the proper training and certification, individuals can embark on a fulfilling career that has a positive impact on the lives of others.
Professional Growth – CNAs have the opportunity to advance their career by taking additional courses and training
As a certified nursing assistant, you have the chance to grow professionally by investing in additional courses and training. This can include specialized training programs such as advanced patient care or specialty unit techniques, or even pursuing higher education within the field of nursing. The opportunities for growth and advancement are endless, and by taking advantage of them, you can enhance your skills, knowledge, and abilities to provide even better care for your patients. Whether you want to explore new specializations or climb up the career ladder, investing in your professional growth is a crucial step toward achieving your goals.
Salary & Benefits – Nurse Aides can earn competitive wages, plus receive benefits like health insurance and paid vacations
If you are considering a career as a certified nursing assistant (CNA), you will be pleased to know that CNAs can earn competitive wages and receive an array of benefits. This is great news for those who are passionate about helping others and want to make a difference in the healthcare sector. With the demand for healthcare professionals on the rise, many companies and healthcare facilities offer attractive compensation packages to attract and retain qualified CNAs. In addition to a good salary, CNAs may also receive benefits like health insurance and paid vacations, which can help support their overall well-being. Overall, a career as a CNA can offer financial stability and opportunities for personal and professional growth.
Location – Connecticut is a beautiful state with plenty of outdoor activities, from hiking and fishing to skiing and snowboarding
Connecticut is a hidden gem of the Northeast, offering visitors and locals alike a vast array of outdoor adventures to suit every interest. From the stunning hiking trails that weave through dense forests to the tranquil fishing ponds and streams that dot the countryside, there's no shortage of ways to connect with nature here. In the winter months, visitors can hit the slopes for thrilling skiing and snowboarding excursions, taking in the gorgeous snow-covered scenery along the way. Connecticut truly has something for everyone when it comes to outdoor activities, making it an ideal destination for nature lovers and adventure seekers alike.
Conclusion
Becoming a CNA looks to be both an opportunity and a necessity in Connecticut, offering a satisfying and secure career path with the potential for professional growth. While the primary benefit of being a CNA is the ability to help people, CNAs can also look forward to competitive salaries and generous benefits packages. Lastly, becoming a CNA opens up the door to experience all that New England has to offer whether you are taking in the impressive vistas of Connecticut's coastline or skiing on some of the best powder east of the Mississippi. This is truly an exciting and rewarding profession!  So if you are looking for an opportunity to make a positive impact on the lives of others in the environment of one of America's loveliest states, then take this first step by signing up for Self-Paced CNA Training at Northeast Medical Institute today!