Heartcode BLS Online + Skills Session for Healthcare Providers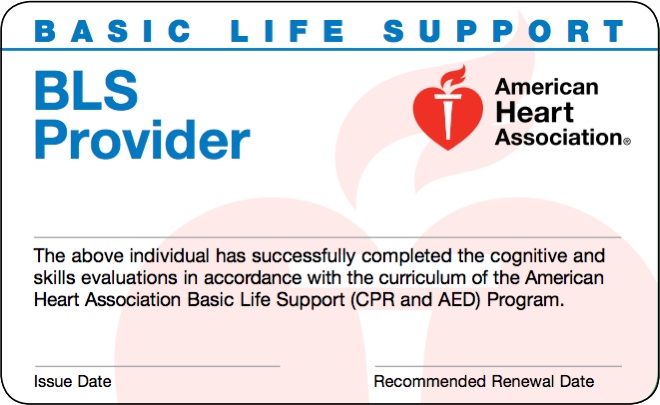 Don't have time to sit through a class or you feel more comfortable doing the book work at home? We offer Heartcode BLS with skills session. This means you do the book work online and then come in to practice skills.
What is BLS?
Basic Life Support (BLS) certification is a relatively short training course required of most clinical health professionals to help revive, resuscitate, or sustain a person who is experiencing cardiac arrest or respiratory failure of some sort.
Who is This Class Recommended For?
RNs
EMTs
MDs
Paramedics
Dentists
Medical Personnel
Pharmacists
OT
PT
Medical or Nursing Students
Anyone in Healthcare
What Will I learn in this class?
The American Heart Association BLS for Healthcare providers course teaches students critically needed skills to respond to and manage an emergency until EMS arrives.
Skills covered in this course:
How to use an AED
Unconscious and conscious choking victims
Cardiopulmonary Emergencies
Breathing Barriers, Bag Valve Masks
2 rescuer CPR
Whats included in this course?
2 year American Heart Association Certification
A pocket mask or shield
3-4 Hours of Life Saving Information
The BLS Provider Student manual is required for class
Looking for the full in class BLS course please head to our Instructor led BLS Training for Healthcare Providers.