Become a Patient Care Technician (PCT) in 2023: Your Guide to Certification and Training Programs
Have you ever considered a career as a Patient Care Technician (PCT)? This rewarding profession offers the chance to make a real difference in the lives of patients while collaborating with the nursing team. In this blog post, we'll explore the journey to becoming a PCT, the importance of their role in healthcare, educational pathways, certification processes, essential skills, job outlook, and tips for landing your first PCT job. Get ready to embark on an exciting and fulfilling career!
Short Summary
Unlock a successful career as a Patient Care Technician through the right training and experience from Northeast Medical Institutes Patient Care Technician (PCT) Training .
Gain valuable connections, knowledge, and skills in patient care to maximize your potential for career growth.
Take advantage of promising job prospects with attractive wages by utilizing externships experiences & networking!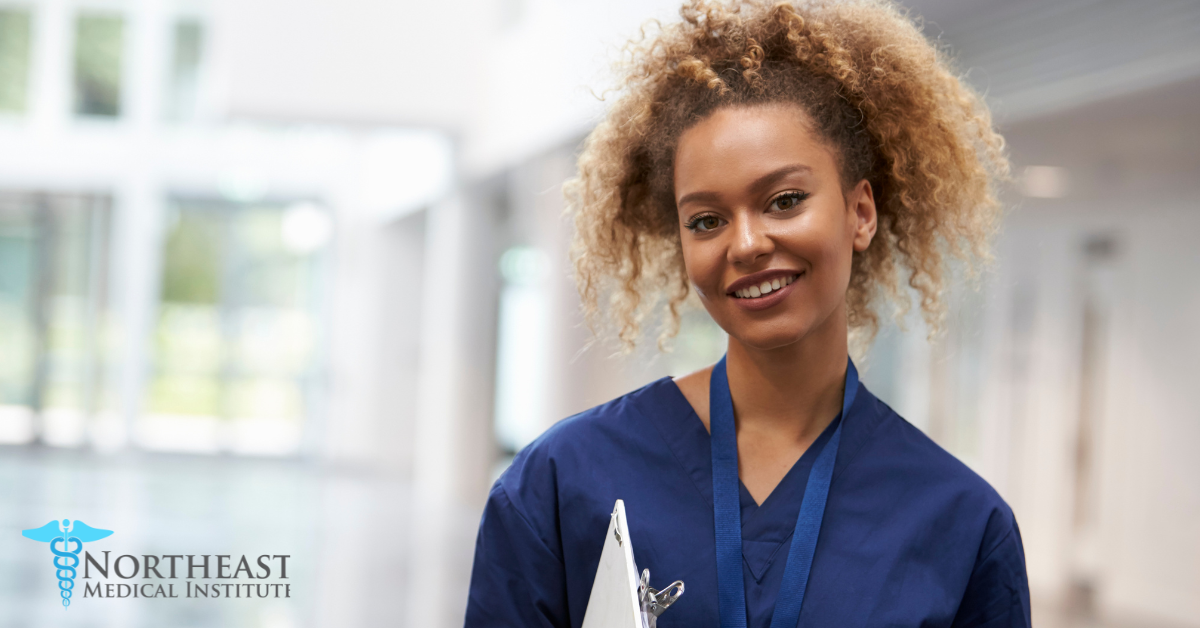 As a PCT, you'll be an invaluable asset to healthcare teams, providing essential daily care for patients and working closely with the nursing team. Many patient care technicians take pride in their key responsibilities, such as assisting with patients, drawing blood, and performing electrocardiographic testing – all of which contribute to delivering quality healthcare.
With the right training and experience, PCTs can excel in their roles and make a significant impact on patient care. Certified nurse aides and other healthcare professionals can become job-ready PCTs in just a few short months by completing a patient care technician program.
Gaining technical and workplace skills, including knowledge of cardiac and respiratory anatomy, creates a strong foundation for you to thrive in this role. Furthermore, the PCT program schedule can help you achieve your career goals in healthcare while providing an exciting opportunity for valuable clinical experience.
The Importance of PCTs in Healthcare
Patient care technicians, also known as patient care technician pct, play an immensely important role in healthcare, offering crucial support and assistance to both patients and medical staff. PCTs perform a range of exciting procedures such as taking vital signs, performing electrocardiography (ECG), and drawing blood, which are all essential tasks in providing comprehensive patient care.
The role of a Patient Care Technician is incredibly rewarding as it involves measuring and documenting vital signs, respiratory procedures, ensuring clean living conditions, assisting with medical treatments, monitoring patients' health, and providing basic care for patients. Moreover, PCTs have the opportunity to identify patient concerns and report them to the appropriate healthcare professionals, further enhancing the quality of care provided.
Working Environments for PCTs
Patient care technician training programs open the door to working in various medical settings and further specializing in the field with additional training. PCTs can make a difference in:
Hospitals
Rehabilitation settings
Physician offices
Clinics
Long-term care facilities
By working in these settings, PCTs gain valuable experience in a clinical setting, a hospital setting, and a simulated lab setting.
By specializing in specific areas with additional training, PCTs can handle unusual patient situations more effectively, which can be a great asset in their professional development. Completing a full clinical rotation or externship, which may include tasks such as wound care and other essential patient care duties, is an excellent way to hone your skills and make valuable connections with working professionals.
Educational Pathways and Training Programs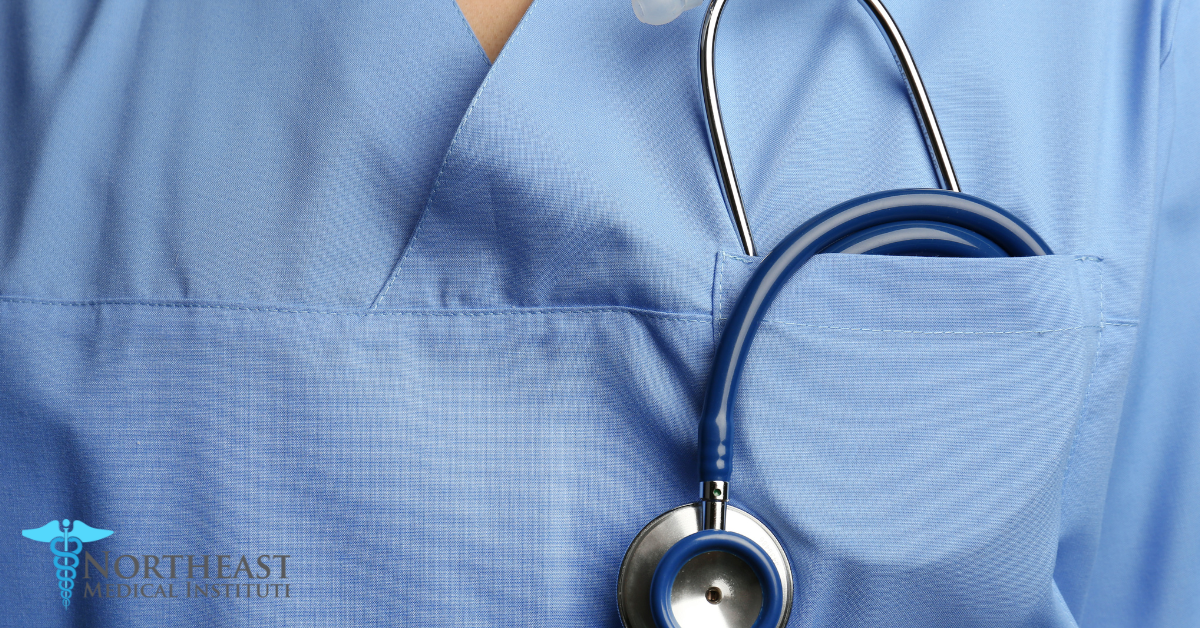 Becoming a PCT requires a high school diploma or GED, completion of a certified training program, and hands on practice-on experience. The goal of the PCT program is to empower students with the skills and knowledge needed to succeed in entry-level patient care technician jobs and provide essential support in direct patient care.
Let's delve deeper into the educational pathways, job options and training programs that can help you become one of the valued members of health care teams.
High School Diploma or GED
A high school diploma or GED is the perfect starting point for pursuing a career as a PCT in order to take your NHA Certified Patient Care Technician CPCT . This minimum educational requirement is essential for acquiring the necessary knowledge and skills to address safety concerns and provide quality patient care.
You can obtain a high school diploma or GED by attending a traditional high school, taking online classes, or enrolling in a GED program. Having a high school diploma or GED is vital for entering a PCT training program and gaining the necessary knowledge and abilities to prepare students become a successful PCT.
Choosing a PCT Program
When selecting a PCT program, important factors to consider include:
Accreditation: guarantees that the program meets specific criteria and is acknowledged by the certifying body. CT Department of Public Health & Office of Higher Education has a list of approved schools in Connecticut!
Education and certification requirements: it is essential to investigate the exact requirements of the program you are looking into, as they can differ by program
Job outlook: consider the demand for PCTs in your area and the potential for career growth
Skills and qualities: assess whether the program will provide you with the necessary skills and qualities to succeed as a PCT
Cost: evaluate the cost of the program and consider any financial aid options that may be available
Certifying body: research the certifying body associated with the program and ensure it is reputable and recognized in the industry
Considering these factors will help you make an informed decision about the PCT program that best suits your needs. Northeast Medical Institute has PCT Training throughout Connecticut at their 4 training sites! We offer both day and evening training to fit everyone's needs!
Researching the job outlook for PCTs in your area is essential to guarantee that job opportunities will be available when you finish the program. To succeed as a PCT, it's important to have excellent communication and empathy skills, as well as a thorough understanding of medical terminology and anatomy.
The cost of the program is another essential factor to keep in mind, as some programs may incur higher costs than others. Finally, research the requirements of the certifying body to ensure that the program you are considering meets their requirements.
Hands-On Experience and Clinical Externships
Gaining practical experience through clinical externships courses is essential for honing PCT skills and connecting with professionals. Students will be placed at one or more affiliated healthcare facilities and must enthusiastically complete their clinical hours based on the schedule provided by the school.
Gaining practical experience through clinical externships provides PCTs with the opportunity to:
Gain practical experience in the field
Hone the skills necessary to be successful in their careers
Develop their skills
Network with other healthcare professionals
Potentially uncover job openings that may not be publicly advertised
Completing an externship is a valuable step in advancing your career as a PCT.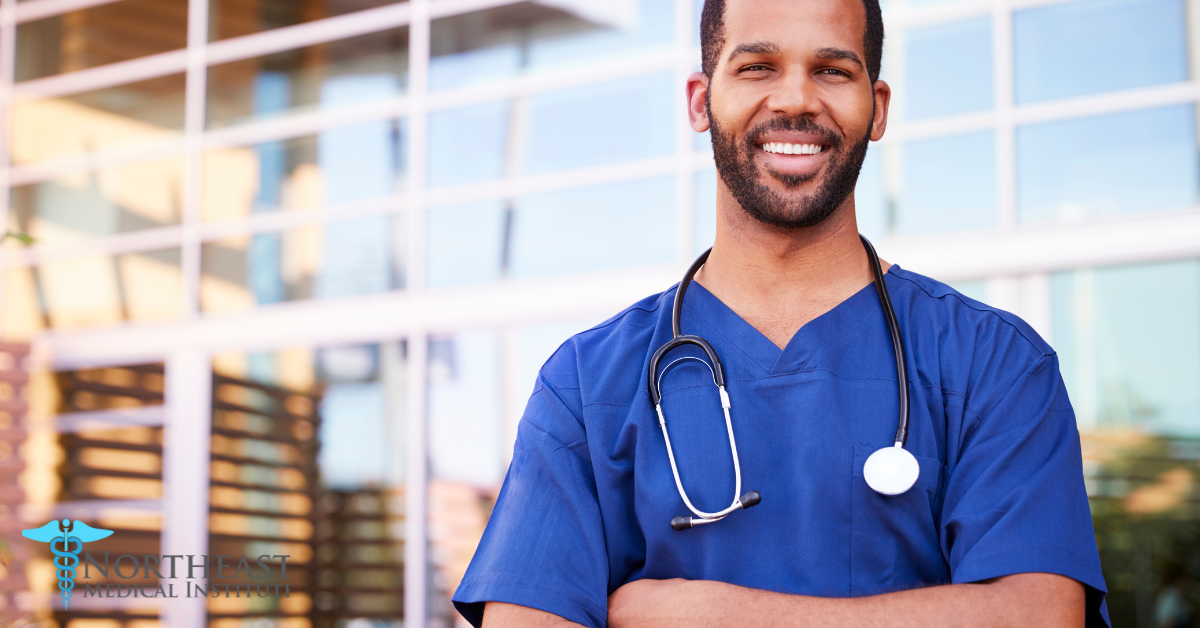 PCTs can take the CPCT/A certification exam and may need other certifications depending on their area of expertise. Achieving certification is a great way to show your commitment to the field and stay up to date on the latest developments.
Let's explore the certification process in more detail.
CPCT/A Certification Exam
Achieving success in the CPCT/A exam is a must for becoming a certified patient care technician. The CPCT/A certification exam is administered by the National Healthcareer Association (NHA), which tests your knowledge and skills in areas such as:
patient care
communication
safety
infection control
The best way to apply for the exam is to create a free NHA account online and submit your application through their website. By passing the CPCT/A certification exam, you'll demonstrate your proficiency in basic patient care and increase your chances of securing a rewarding position as a PCT.
Additional Certifications
Some PCTs may need extra certifications to open up new opportunities and build a successful career in their chosen specialty or work environment. Valuable certifications such as Certified Phlebotomy Technician (CPT), Emergency Medical Technician (EMT), and Certified Clinical Hemodialysis Technician (CCHT) can further enhance your career prospects as a PCT.
Depending on your chosen specialty or work environment, additional certifications may be beneficial for you to maximize your potential and provide the best possible care to your patients. By obtaining these certifications, you'll not only expand your skill set, but also demonstrate your commitment to excellence in your profession.
Essential Skills for a Successful PCT Career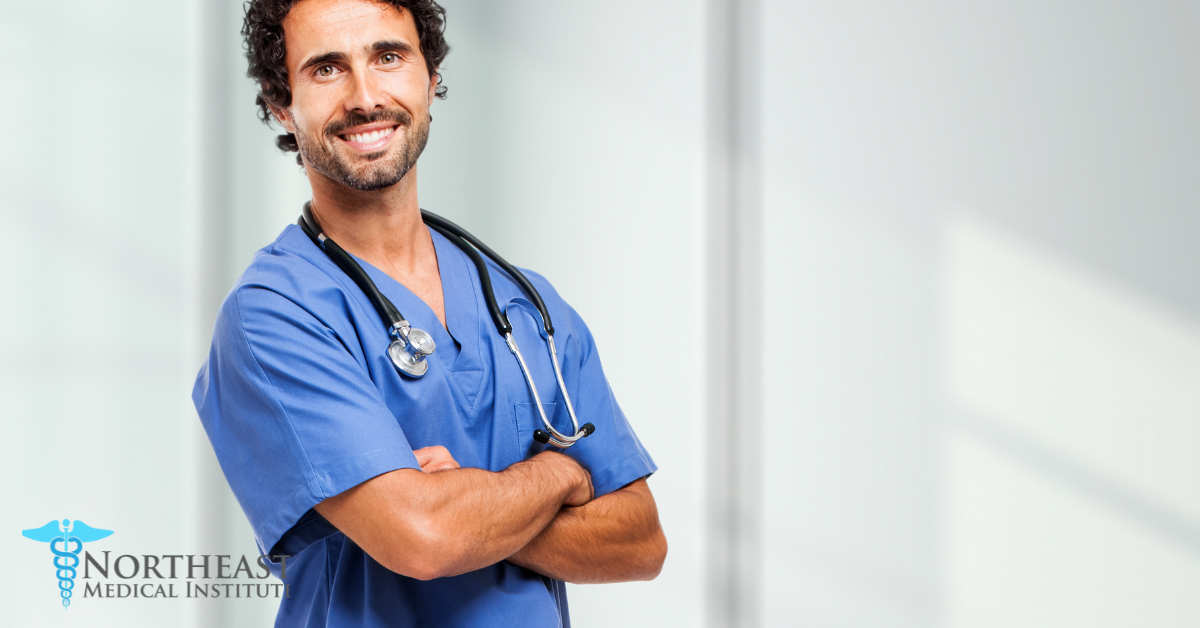 To excel as a PCT, you must possess strong medical terminology and anatomy knowledge, as well as excellent communication and empathy skills.
Let's take a closer look at these essential skills and how they contribute to a successful PCT career.
Medical Terminology and Anatomy Knowledge
Medical terminology and anatomy knowledge is essential for PCTs in order to deliver effective patient care. Knowing medical terminology and anatomy enables PCTs to comprehend and convey medical information accurately and quickly.
By studying anatomy, we can gain access to a comprehensive understanding of the structure and organization of the body, including the study of:
organs
tissues
cells
relationships between them
Becoming familiar with medical abbreviations and recognizing medical instruments and equipment are also essential aspects of medical terminology and anatomy knowledge.
Communication and Empathy
Strong communication skills and empathy are crucial for PCTs to support patients and work effectively with medical staff. Effective communication allows PCTs to build trust and provide superior care, while empathy enables them to gain a deeper insight into their patients' needs and provide compassionate care.
For example, a PCT can use clear communication to explain medical procedures to patients in a straightforward manner. Demonstrating empathy can provide comfort and support to patients facing challenging circumstances, further enhancing the quality of care provided.
Job Outlook and Salary Expectations
The job outlook for patient care technicians is promising, with an expected growth of 8% between 2020 and 2030. Moreover, the PCT profession offers an attractive median annual salary of $30,290, according to the US Bureau of Labor Statistics (BLS).
This data highlights the potential for a fulfilling and financially rewarding career as a PCT.
Tips for Landing Your First PCT Job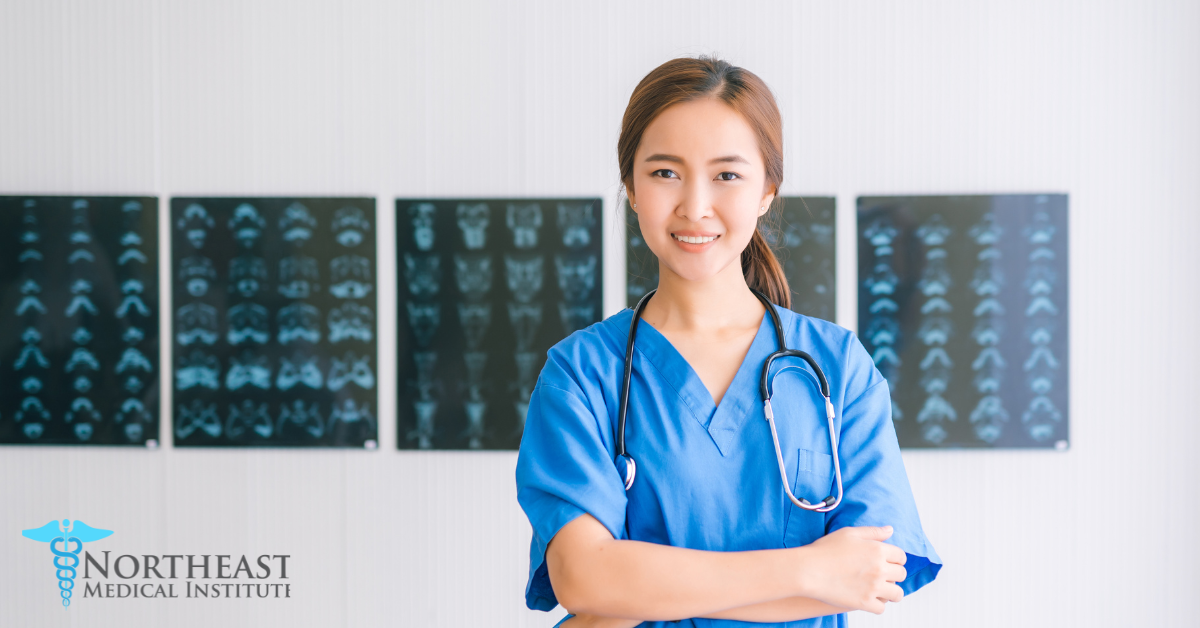 To secure your first position as certified nurse aide a patient care technician, it's essential to utilize your externship experiences, network with professionals, and prepare effectively for interviews. Your externship will not only help you develop your skills, but also allow you to network with other healthcare professionals and potentially uncover job openings that may not be publicly advertised.
When preparing for interviews for PCT positions, here are some tips to keep in mind:
Familiarize yourself with common interview questions and practice your answers to build confidence.
Create a list of thoughtful questions to ask during the interview to show your enthusiasm and dedication to the role.
Gaining certification as a PCT will demonstrate your commitment to the profession and make you stand out from other applicants.
Finally, don't hesitate to reach out to local hospitals and nursing homes and ask about potential PCT opportunities. Networking can play a crucial role in finding job openings that may not be publicly advertised. By following these tips, you'll be well on your way to landing your first PCT job and starting a rewarding career in healthcare.
Summary
In conclusion, becoming a Patient Care Technician is an exciting and fulfilling career choice that offers ample opportunities for personal and professional growth. From understanding the role of PCTs in healthcare, exploring educational pathways, obtaining certifications, mastering essential skills, to landing your first job, this blog post has equipped you with the knowledge and insights needed to embark on a successful PCT career. Now it's time to take the first step towards making a difference in the lives of patients and becoming a valued member of healthcare teams. Contact us at Northeast Medical Institute ( 203.391.6766) to find out more about our PCT classes throughout Connecticut!
Frequently Asked Questions
How long does the PCT usually take?
The Patient Care Tech Training, or PCT Course, usually takes around 2-3 months to complete. This can be found right on Northeast Medical Institutes Patient Care Tech Course information page.
What qualifications do I need to become a Patient Care Technician (PCT)?
To become a Patient Care Technician (PCT), you typically need a high school diploma or GED as a basic requirement to take the NHA CPCT Exam. Following this, enrolling in a PCT program at a local vocational school,like Northeast Medical Institute, is often the next step. These programs usually cover essential topics such as anatomy, medical terminology, and patient care principles. Furthermore, hands-on clinical experience is commonly part of the curriculum. After completing the program, you'll have to pass a certification exam, such as the Certified Patient Care Technician/Assistant (CPCT/A) exam through the NHA. Additional certifications like Basic Life Support or CPR can be beneficial. Good interpersonal skills are also crucial for this role, as PCTs work closely with patients on a daily basis.
How do I find a certified PCT training program?
To find a Patient Care Technician (PCT) training program in Connecticut, you can start by visiting the Connecticut Department of Public Health's website. This platform maintains a comprehensive list of state-approved training programs. Alternatively, you can reach out to local hospitals or community colleges, as many of these institutions offer PCT training programs. Online directories like the National Healthcareer Association's website can also be a valuable resource. Always ensure that the program you choose is certified by a recognized accrediting body to ensure it meets the requisite standards for the quality assurance of PCT education. Head to Northeast Medical Institute's PCT Training page to learn more about our day and evening Patient Care Tech course.
What are the costs associated with becoming a PCT?
The costs associated with becoming a Patient Care Technician (PCT) can vary considerably depending on the location, institution, and length of the training program. Generally, the tuition fees for PCT programs can range from $3,500 to $5,000. This typically includes classroom instruction, laboratory work, and clinical practice. However, there are additional costs to consider. Textbooks and study materials, for instance, can cost around $500. Uniforms and miscellaneous supplies may set you back another $100 to $200. Exam fees for the Certified Patient Care Technician/Assistant (CPCT/A) certification, which is often a requirement for employment, can cost about $155. Furthermore, optional certifications like BLS or CPR usually require separate training and testing fees. Financial aid and scholarships are often available, so it's worth researching these opportunities to help offset the cost of your PCT training.
What is the job outlook for PCTs in 2023?
The job outlook for Patient Care Technicians (PCTs) in 2023 is promising. According to the U.S. Bureau of Labor Statistics, the employment of healthcare occupations, which includes PCTs, is projected to grow 15% from 2019 to 2029, which is much faster than the average for all occupations. This growth is primarily driven by an aging population, leading to greater demand for healthcare services. As such, PCTs can expect a favorable job market in 2023. Besides, the ongoing pandemic has underscored the importance of healthcare professionals, further solidifying the demand for roles like PCT. However, keep in mind that job prospects may vary depending on factors such as geographic location, level of experience, and the specific healthcare setting.