How to Fulfill PCE Hours Requirement for PA School as a CNA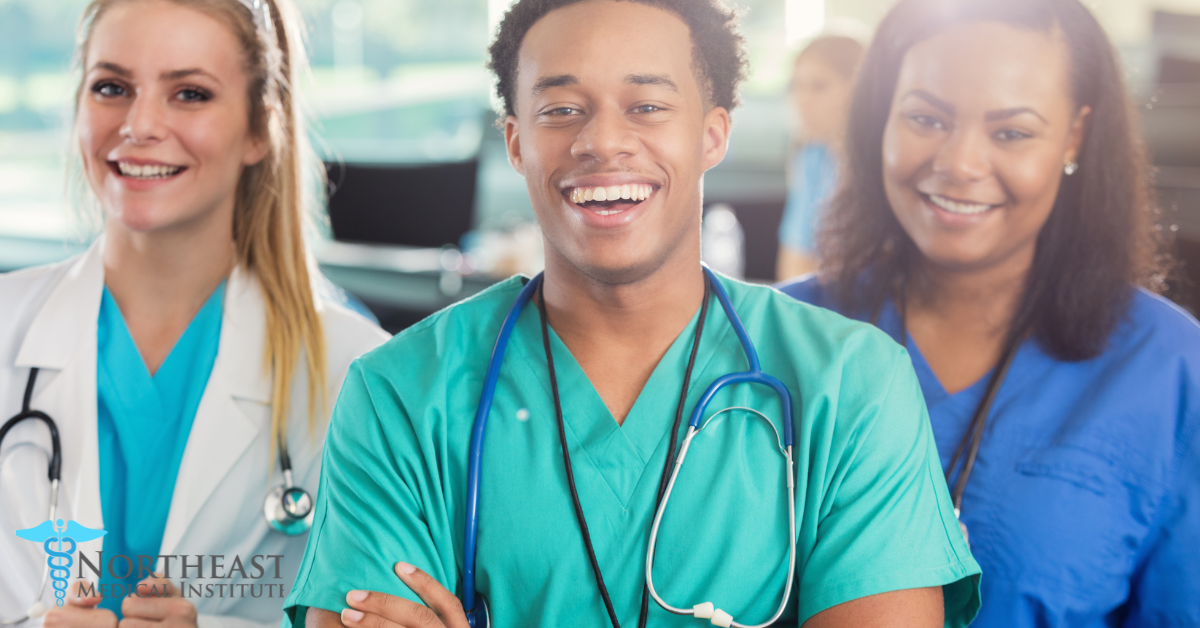 Are you a prospective Physician Assistant student looking for tips on how to fulfill your PCE hours requirement? If so, then you have come to the right place! Becoming a Certified Nursing Assistant can be an extremely helpful way of meeting those requirements quickly and efficiently. Whether you are just beginning your PA school journey or well in the midst of it, learning about the ins and outs from someone who has been through it all will significantly ease your burden! In this blog post, we will lay out helpful advice and practical tips that should make fulfilling the PCE hours requirement for PA Schools much less intimidating for current and future students alike.
Understand the PCE Hours Requirement – Explaining what the requirements are and how many hours a PA student needs to complete
As a PA student, it is important to understand the PCE (patient care experience) hours requirement that needs to be fulfilled before graduation. The PCE requirement ensures that students get the necessary hands-on experience in a clinical setting to become competent and confident physician assistants. As per the ARC-PA (Accreditation Review Commission on Education for the Physician Assistant) standards, a PA student needs to complete a minimum of 2,000 hours of PCE before graduating. These hours can be gained through various clinical settings such as hospitals, clinics, nursing homes, and emergency rooms. It is essential to plan and track your PCE hours regularly to fulfill the requirement and become a successful PA.
Identify Your Options – Knowing where to look for potential opportunities and what type of positions may satisfy the requirement
It can be overwhelming trying to identify your options when it comes to potential job opportunities. However, knowing where to look and what type of positions may satisfy your requirements can make the search less daunting. There are a variety of resources available, such as job search websites, recruitment agencies, and online networking platforms. It's important to assess your skills and qualifications and identify what industries and roles match your strengths. Taking the time to research and explore your options will increase your chances of finding a fulfilling career path.
Get Certified as a CNA – Steps required to become certified and have access to more PCE hour opportunities
If you're interested in becoming a certified nursing assistant (CNA), you'll need to complete some steps before you can gain access to more patient care experience (PCE) hour opportunities. The first step is to enroll in Northeast Medical Institutes Self-Paced CNA Course. Northeast Medical Institute program involves classroom instruction and clinical experience in a healthcare setting. After completing the training program, you'll need to pass a state competency exam to earn your CNA certification. Once you have your certification, you'll be eligible to work in a variety of healthcare settings, such as hospitals and nursing homes, and gain valuable experience working with patients. Getting certified as a CNA is an excellent way to start a career in healthcare and make a significant impact in the lives of patients.
Research Potential Employers – Finding organizations that offer full-time, part-time, or even volunteer work in your area
When looking for a job, it is essential to research potential employers thoroughly. Finding an organization that aligns with your values and interests can make a significant difference in your overall job satisfaction. Start by gathering information about the company's culture, mission, and values. Look into their history and any recent news articles to get a better understanding of their reputation. Consider reaching out to current or former employees on LinkedIn to learn more about their experience working there. By doing your research upfront, you can ensure that you are applying to jobs at organizations that you would be proud to work for.
Network with Others in the Field – Connecting with other CNAs or healthcare professionals who can offer advice and help you stay on track
Networking with other CNAs and healthcare professionals in your field can be incredibly beneficial for your career growth and personal development. By connecting with others who share your passion for healthcare, you can gain valuable insight and advice on how to improve your skills and stay up to date with the latest industry trends. Whether you attend conferences, join online forums or social media groups, or simply connect with colleagues in your workplace, building a strong professional network can help you navigate your career with greater ease and efficacy. So don't hesitate to reach out to others in your field – you never know where a simple conversation could lead!
Keep Track of Your Hours – Strategies for tracking your hours and staying organized throughout the process
Keeping track of your hours is crucial, especially for those who work in hourly-based jobs or are freelancers. But, with so much going on, it can be hard to keep track of every minute you spend at work. Fortunately, there are various strategies that you can use to track your hours effectively while staying organized throughout the process. One way is to use a time-tracking app that allows you to input your time manually or automatically. Another is to use a timesheet or planner to schedule your tasks and set reminders. Whichever method you prefer, remember that time management leads to productivity, and tracking your hours is the first step toward achieving your goals!
Becoming a Certified Nursing Assistant is a great way to fulfill the PCE hours requirement for PA school, as it provides an opportunity to gain hands-on healthcare experience in a variety of settings. It can also be a chance to network with other healthcare professionals and expand your knowledge of the medical field. It is important to understand the requirements, identify your options, get certified, research potential employers, network with others in the field, and keep track of your hours throughout the process so that you can complete your PCE hours requirement. With an organized plan and commitment to success, you can make the most out of this unique chance for professional development and become one step closer to achieving your goals.