Decoding CNA: Understanding the Meaning Behind This Vital Healthcare Role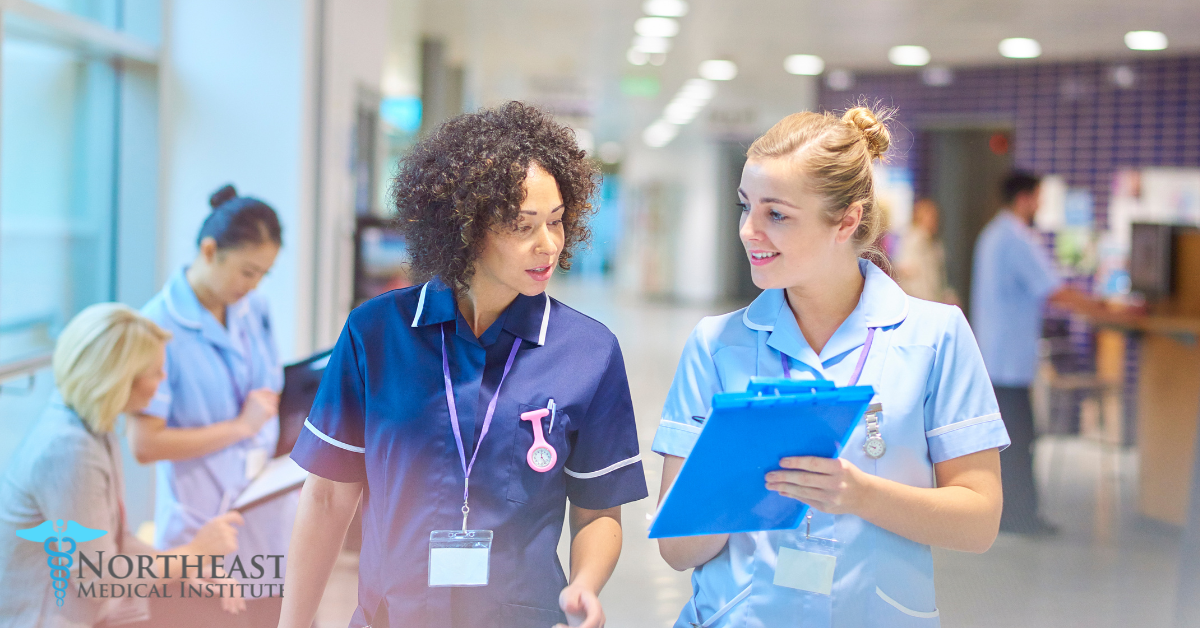 As a certified nursing assistant, I've been asked countless times what exactly it is that CNAs do. Many people are unfamiliar with the role and responsibilities of a CNA, which is why I'm here to shed some light on this vital healthcare profession. In this article, I will explain what a CNA is, what they do, the benefits of becoming a CNA, how to become one, the certification and licensing requirements in Connecticut, CNA programs and schools near you, online CNA classes, the job outlook and salary, how CNAs compare to other healthcare roles, and common misconceptions about CNAs.
What is a CNA and what do they do?
A CNA, or certified nursing assistant, is a healthcare professional who provides basic care to patients under the supervision of a licensed nurse. CNAs work in a variety of healthcare settings, including hospitals, nursing homes, and home health agencies. Some of the tasks that CNAs typically perform include taking vital signs, assisting with activities of daily living such as bathing and dressing, turning and repositioning patients, and assisting with feeding. CNAs also provide emotional support to patients and report any changes in patient condition to the nurse.
Benefits of becoming a CNA
One of the biggest benefits of becoming a CNA is the opportunity to make a real difference in the lives of others. As a CNA, you will be providing essential care and support to patients who are often vulnerable and in need of assistance. Additionally, CNAs have the opportunity to work in a variety of healthcare settings, which can provide a lot of variety in their work. CNAs also have the option to advance their careers by becoming licensed practical nurses (LPNs) or registered nurses (RNs) through further education and training.
How to become a CNA
To become a CNA, you will need to complete a state-approved CNA training program. These programs typically last between four and twelve weeks and include both classroom instruction and hands-on clinical experience. The requirements for admission to these programs vary by state, but typically include a high school diploma or GED and a criminal background check. After completing the training program, you will need to pass a state certification exam to become a licensed CNA.
CNA certification and licensing requirements in Connecticut
In Connecticut, CNAs are required to complete a state-approved training program that includes at least 100 hours of instruction, including 16 hours of clinical experience. After completing the program, CNAs must pass the state certification exam to become licensed. Additionally, CNAs in Connecticut are required to renew their license every two years and complete at least 24 hours of continuing education during each renewal period.
CNA programs and schools near me
If you're interested in becoming a CNA, there are likely several CNA programs being offered by Northeast Medical Institute near you. We have campuses in Fairfield County, New Haven County, and Hartford County. With 4 training sites to choose from and many more opening soon, you can jump right into a course at your speed, however, labs and clinicals are a scheduled graduation requirement.
Online CNA classes – Pros
In recent years, online CNA classes have become increasingly popular. Online classes offer a lot of flexibility, allowing students to complete coursework on their own schedule. Additionally, online classes can be a great option for students who live in rural or remote areas with limited access to traditional classroom-based programs.
CNA job outlook and salary
The job outlook for CNAs is very good, with demand for CNAs expected to grow significantly in the coming years. According to the Bureau of Labor Statistics, employment of nursing assistants is projected to grow 8 percent from 2019 to 2029, much faster than the average for all occupations. Additionally, the median annual wage for nursing assistants was $30,830 in May 2019, with the highest 10 percent earning more than $39,560.
CNA vs other healthcare roles
While CNAs and other healthcare roles such as LPNs and RNs share some similarities, there are also some key differences. CNAs typically have less education and training than LPNs and RNs, and their scope of practice is more limited. For example, CNAs are not licensed to administer medications or perform certain medical procedures. However, CNAs play a vital role in providing basic care and support to patients, which is essential for the overall functioning of the healthcare system.
Common misconceptions about CNAs
One common misconception about CNAs is that their work is easy or unskilled. In reality, CNAs must have a wide range of skills and knowledge to perform their duties effectively. Additionally, CNAs often work long hours and may be required to perform physically demanding tasks. Another misconception is that CNAs have limited career advancement opportunities. While it's true that CNAs have a more limited scope of practice than LPNs and RNs, there are still opportunities for CNAs to advance their careers through further education and training.
Conclusion: Is a career as a CNA right for you?
Becoming a CNA can be a very rewarding career choice for those who are passionate about healthcare and helping others. While the job can be challenging at times, it also provides a lot of opportunity for personal and professional growth. If you're interested in becoming a CNA, be sure to research the requirements in your state and choose a reputable training program. With hard work and dedication, you can become a licensed CNA and make a real difference in the lives of patients.
Looking to jumpstart your career in healthcare and make a meaningful impact in your community? Look no further than Northeast Medical Institute's Hybrid Self Paced CNA program! Our program offers the perfect blend of online coursework and hands-on experience, allowing you to learn at your own pace while still receiving the guidance and support of experienced instructors. With flexible scheduling options and affordable tuition rates, there's no better time to invest in yourself and take the first step towards a rewarding career in healthcare. Enroll today and join the countless students who have already transformed their lives through our comprehensive CNA program!